It's fair to say that not all racehorses are born equal.
Some are much quicker than others, or have more stamina, and can thus perform at a higher level than many of the opponents they face.
That's fine, but it doesn't really work from a betting perspective because if it was all about a sheer test of speed, we would know who was going to win before the race even starts!
So that's why handicaps were brought in. These attempt to level the playing field by applying weights to the 'better' horses, thus giving all the runners in a race an equal chance of winning. That's the idea, anyway.
1.
The History of Handicapping
The history of handicapping is long, so we could go on for hours about it, but for now we'll offer a short precis.
At some point in the 18th century, the notion of handicapping horses based on their ability was introduced, and the first ever recorded handicap race was run at Ascot in 1790 and won by a horse called Seagull.
The Jockey Club in the UK decided to roll out handicap racing on a wider scale in the 1800s, with Admiral Rous - the then steward of the Jockey Club – credited with this innovation. He was appointed 'public handicapper' shortly after.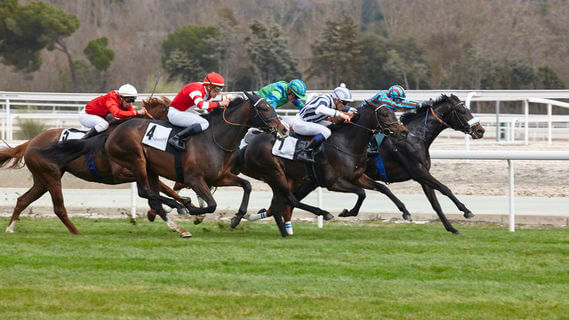 2.
How Are Handicaps Applied?
In UK and Irish horse racing, the handicapping is overseen by the British Horseracing Authority (BHA), who have their own ratings system to determine how good a horse is.
When they get a field of, say, eight horses for a handicap race, they will order them based upon their ratings system. So, the best horse will have the highest handicap, the second best the next heaviest and so on, right down to the 'outsider' who often carries no extra weight at all.
The actual handicap takes the form of lead weights, which are carried in special saddle pads. These aren't harmful to the horses, but by their nature should slow down the speed which they are able to run.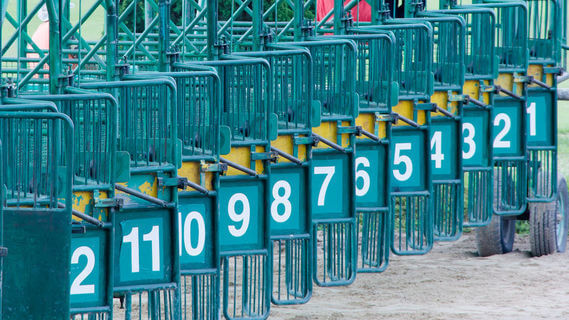 3.
Types of Handicap Races
Typically, horses and their handicaps will see them entered into various categories of races based on their ability.
Younger horses without experience (and the chance to boost their rating) and older horses that have never shown any quality go off in lower band races, such as Class 5 or 6.
On an ascending scale, Class 1 horses compete in Listed Handicaps, where the prize money is generally much higher.
Crucially, horses are not allowed to compete in handicap races where their official rating is higher than that quoted for the specific class.