Every player has probably experienced a situation when the sports event they bet on went very bad at some point. And this means the money invested in a given bet is probably lost, as the bet was missed. This causes a lot of trouble, for example in the case of coupons made up of a number of football games, which were mostly bet on correctly, however, one or two meetings made it impossible to collect the win. In this type of situations, the solution comes from Cash Out option offered by few online bookmakers.
1.
Possibility to withdraw money
According to one of the best known bookmakers, the Cash Out options is aimed at providing players with greater control over their coupons. It is assumed that the players gain the possibility to close a given bet in total or in part (leaving some of the money to play further on). Thanks to this, you can swiftly verify the course of events on sport arenas and respond accordingly to minimise the risk of losing your money. This concerns pre-match bets and live bets (single and cumulative odds for various disciplines). I think this sounds terrific and in fact it is. Especially because the best bookmakers have a transparent way to collect all the information about players' bets (easy observation is ensured by, among others, access to the "favourite" mode). All right, we know the assumptions, now let's find out how to operate the Cash Out function.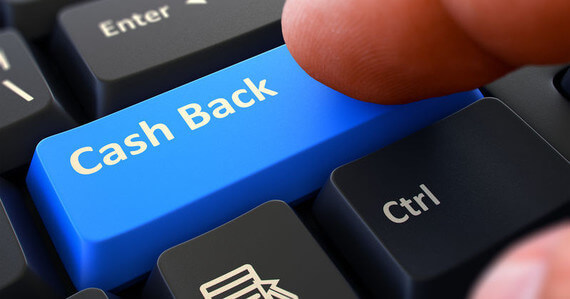 2.
How do you close bets?
Practically, it looks like this: in order to close a given event on the coupon, you must use the Cash Out button which is located below your selection of bets. The total closing is settled in a pretty obvious way and means that any result of a given event will not influence the sum of money returned to the player's account (regardless of whether it was a win or loss). Whereas in case of partial closing of the bet, a bet closing slider is activated where you choose the amount of money you would like to "get out" of the bet. The remaining stake can be either lost or multiplied depending on the final result of the event.
3.
According to the regulations...
...not every bet can be closed. Just like with promotional offers, you need to follow the bookmaker's rules to be able to select this option. A number of key points are presented in this paragraph, but feel free to look over the entire regulations – it is not long and tiring and it will definitely turn out useful. Close the Bet (both partial and total) is a function available for selected events and we have to remember that not every bet can be crossed out of the coupon. Besides, we need to remember that bookmaker reserves the right to withdraw the possibility to close the event at any time. I would also like to mention that the sums settled totally or partially within the Cash Out option are not included into the turnover without exceptions.
4.
Best Betting Sites for Cash Out
Many betting websites offer Cash Out option to its' players giving a chance to withdraw money halfway. From all these websites choose the best betting websites with Cash Out option.