The introduction of online betting has allowed many new betting markets to develop. One of the most popular betting markets is double chance betting.
A double chance football bet effectively gives you more chance of winning a bet but exactly how does it work?
1.
How Does it Work?
Double chance football betting is one of the top betting markets for football and allows you to cover two of the three outcomes in a football match. If Real Madrid are playing Barcelona for example, you have three options, a home win, away win or a draw.
When placing a double chance football bet you can choose two of these three options instead of one. You can choose home or draw, away or draw or home and away.
So, using the example above, if you choose home and draw and Real Madrid win or the game is level you win the bet. If you choose away or draw and Barcelona win or the game is level you win the bet and if you choose home or away, you need to avoid a draw to win the bet.
It's as easy as that and it's the simplicity of double chance that many people like. Equally simple and popular bet is Both Teams To Score, check it out.
2.
Advantages of Double Chance Betting
Why would you choose to place a double chance soccer bet over other betting options available? Firstly, you have an increased chance of winning a double chance bet compared to picking one option from the full-time result market.
Double chance odds may not be as good as choosing an outright winner but you have a significantly betting chance of winning.
Double chance betting is also a good way to back an outsider to win a match. If you fancy an outsider, such as Levante to defeat a team like Barcelona, you can use the double chance to back both Levante and the draw. Even if the team does not quite pull off the upset win, a draw is still enough to win the bet and the odds will remain good.
3.
How to Pick a Good Double Chance Bet
When making double chance picks, there are two ways to look at the potential outcome. You can back a favourite to win or draw. Your odds will be much lower than selecting the team to win outright but if they happen to have an off day, you will be covered for a draw.
However, the real value of a double chance bet is betting on the underdog. Most double chance betting tips will be using the underdog to make a profit. If Barcelona have a big Champions League match in mid-week, such as a semi-final, they may rest key players on the weekend in La Liga.
Barcelona's odds to win the game will not change much but their chances of dropping points has significantly increased as their attention is elsewhere. Backing the underdog with a double chance bet makes senses here and the odds will remain tempting. Don't miss our article with about Correct Score betting.
4.
Where can you place a Double Chance bets?
You can find double chance odds at many of the top online bookmakers including Bet365, 1xBet and William Hill. Football matches are by far the most popular for double chance soccer betting and you can find sure double chance bets here at Johnnybet.
Best bookmakers where you can place Double Chance bets: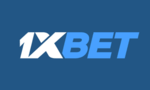 1XBET
Bonus Sports
Exclusive Bonus 100% up to €/$130 (or currency equivalent)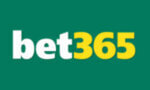 bet365
Bonus Sports
Get up to $500 in Bet Credits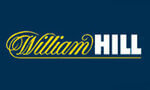 William Hill
Bonus Sports
Bet £10 get £30 in free bets
5.
Where can you find accurate Double Chance predictions?
Free double chance football tips can be found on our website in the Tips of the day section. All you need to do is choose the Football category, then specify the date and league of your interest and that's it! Our recommendation is to check the picks within 24h before the matches since they're the most accurate. So... don't waste your time and search for double chance tips today!
6.
FAQ
6.1
🙋When is double chance useful?
You can think of it as an insurance policy. Let's say you want to back a team to win, but you are not entirely sure that they are at their best. Perhaps a draw is also an option? In that case double chance is the perfect solution- you can bet on the team to win or a draw. You will win with either of these results!
6.2
🙋What can I bet on?
Perhaps that would be an exaggeration if we answered- everything. But in case of football all leagues and tournaments are possible to bet on. What is more, you can bet on correct score, on one team to win, double chance, over/under, handicaps, first team to score, last team to score - sky is the limit!
6.3
🙋Where can I find free football betting tips?
That's an easy one! Just check out our Johnnybet's website - free football betting tips are being posted there daily by our best tipsters. You're still not convinced? Just check out their yield rate, it's all out in the open on our website, and choose the one that is the most convincing.