An online bookmaker HorseBetting no longer exists. Now it's just a site about horse racing tips and odds. If you'd like to find other bookmakers dedicated to horse racing or see how HorseBetting looked like before, read our old review below.
Horse Betting Promo Code
| Bonus Type: | Bonus Description: |
| --- | --- |
| Sport welcome bonus: | $25 sign-up bonus |
| Horse Betting Promo Code: | Use our link |
HorseBetting is a website that does what it says on the tin. As you probably guessed, this is a website for betting on horse racing and that makes the process fun, profitable, secure and easy. And of course, there is no need for any Horse Racing promo code!
1.
Introduction
HorseBetting max bonus (maximum bonus online)
HorseBetting Promo code June 2023
HorseBetting Promo code July 2023
August 2023
September 2023
October 2023
November 2023
December 2023
January 2024
February 2024
March 2024
April 2024
May 2024
When you visit HorseBetting, it's clear right away that it's the site of a premium service. The web design is slick and modern and it loads quickly on a phone, tablet or laptop. It's also very easy to find your way around. HorseBetting is an american company that's very well-known and reputed in the industry having been around since 1993. This is what immediately comes across when you check out the site. The company's size and experience also pays off when it comes to the bonuses on offer and the racetracks available to bet on.
If you're not from the US you can check out our William Hill bonus code - we think that this is the best website for horse racing punters.
2.
HorseBetting Review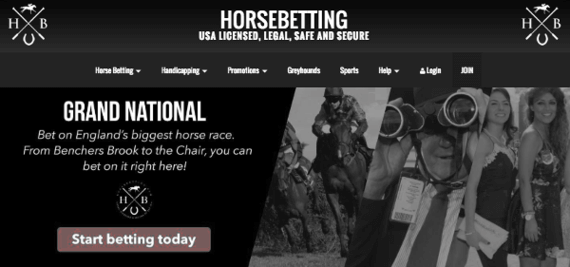 HorseBetting offers the opportunity to wager on over 100 racetracks online. These include Churchill Downs, Pimlico Race Crouse, Belmont Park, Philadelphia Park and more. The types of betting offered include straight bets, exotic bets, greyhound betting, box bets, parlay and more.
Like many betting sites, HorseBetting has also expanded its offerings to provide a range of other bets and money making opportunities. There is also the option to play fantasy sports for money across NFL, NBA, MLB and more.
3.
Deposits, Withdrawals and Promotions
One of the most appealing things about HorseBetting for new users, is just how simple it is to use and to get started. There's no need for players to enter promo codes at registration – they'll get access to the same amazing bonuses either way. So what promotions are on offer? For instance there's 100% automatically added to your first deposit up to $25, so if you put down $10, you'll get an extra $10 for free. On top of that attractive welcome bonus, there's also 'handicapping' to help you get more winning wagers. Better yet is that there are no taxes at all on the winnings and HorseBetting gives a 3% Rebate to all customers. What's the best is that you don't need any Horse Racing bonus code to claim the promo!
Payment is made simple and straightforward with many options available. More importantly, the money is swiftly returned to your bank account when you choose to withdraw. At the end of the day, using HoreBetting is always smooth and easy, ensuring that you have full control over where your money is at any given time.
4.
Customer Service
None of this would mean anything if the company didn't have good customer service. Thankfully, customer care at HorseBetting is exceptional and the company makes it a real priority to take a 'customer first' approach. All queries are dealt with swiftly and efficiently and the team on hand to help are friendly, helpful and knowledgeable. All in all, this is a great place to get your fix of horse betting, so check it out!
This is how it looked like in the past. If you're looking for some online horse racing in the USA, you can check out our article about BetAmerica.