King of Africa is one of the foremost examples of video slot machines that are not only fun to play but also incredibly profitable. Easily one of the most popular on the web, King of Africa online slot game will have you hooked and craving for more every time you sit down to play it. However, before you delve into it, it's only natural that you want to know what it's all about.
King of Africa video slot machine takes the age-old concept of slot machines and makes it extremely hard to resist. Between intense graphics, beautiful soundtracks, and huge pay-outs, this is a must try game.
As you've no doubt already guessed, King of Africa is based on everything the continent of Africa has to offer. This is evident in the imagery it employs. You'll come across zebras, lions, trees, leopards, gazelles, elephants, giraffes, and even African art in this game. Therefore, if you like safaris then you'll be right at home with this game.
1.
Free online King of Africa slot machine
This is a 5 reel slot game that boasts of 20 pay lines. In this slot game, you can bet anything from 30 to 150 pounds. The maximum jackpot that this games dishes out to lucky winners is to the tune of 15, 000 pounds. While the visuals and gameplay of this game are wonderful, it's most attractive aspect is its bonus features.
King of Africa is a part of the hot hot penny series which means that it boasts of some of the most sublime bonus features. The bonus feature trigger symbol in this game is a tree, while it also has a wild reel with a giraffe in it. This means that the King of Africa will give you free spins as well as re – spins galore.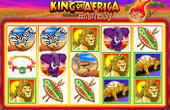 King of Africa online slot machine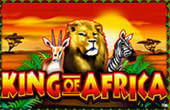 King of Africa video slot machine
As it's a part of the hot hot penny series, your chances of triggering bonuses will be higher in this game. Consider the fact that if you get two tree symbols in a spin anywhere on the 5 reels, you'll see the line pays being calculated and the 3 reels without the symbol will be spun again. If this feature is re-triggered then you stand to get 8 spins more.
There is also the element of the wild symbol which, when triggered, will take you to another screen to pick anything between 3 to 5 tiles on a grid. Picking will see you receive more free spins or coins. Each coin denotes 5 free spins while picking 3 coins will see 30 free spins being added to the 8 you won earlier.
2.
Welcome package £2500 at Slots Magic
The pay-outs in the King of Africa slot machine can be huge. If you can get bonuses for signing up then your pay-outs become even more significant. King of Africa slot machine online is best played at Slots Magic.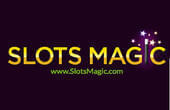 Register at Slots Magic and get bonuses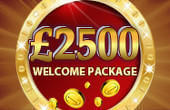 Receive welcome package up to £2500 at Slots Magic
If you're looking for great signing up bonuses then you should sign in through JohnnyBet. You can get welcome package up to £2500! Combining massive pay-outs, superlative bonuses, and the limitless fun that you'll have with King Africa, this is a game that you simply must try.