The opening round of matches in Group C of the Champions League 2020/21 sees two powerhouses of European football that are embroiled in a poor start to the campaign meet and our Manchester City vs Porto betting tips will determine which of the teams has more to be fearful about!
Betting on the Champions League is always interesting because you are having to compare teams from different countries and leagues and determine how they stack up against one another. Head to head data is almost irrelevant, and you simply have to use your eyes and performance stats to decide which of the sides is the strongest.
1.
Betting Odds for Porto vs Manchester City
In theory, the runners-up in the English Premier League – as Manchester City were last season – should be stronger than the champions of the Portuguese Primeira Liga, but in this case we have two teams that are struggling to make their mark early in the new season.
Manchester City have won just one of their opening three league games, conceding seven goals in that spell, while Porto themselves were on the wrong end of a 2-3 defeat to Maritimo just prior to the international break.
And so neither team heads into this October 21 contest in the greatest of spirits, and our predictions for Manchester City vs Porto have to bear that in mind.
The odds for Manchester City vs Porto have been released, and the bookmakers are willing to overlook the slow start of Pep Guardiola's men – they have been priced as a general favourite to win this match.
The Manchester City vs Porto betting odds consequently make the Portuguese outfit a considerable underdog.
2.
Porto vs Manchester City Predictions
Despite being one of the richest football clubs in the world, it's amazing how often Manchester City get it wrong in the transfer window – and especially so defensively, where they have spent hundreds of millions on trying to solve their problem.
This summer, they have splashed £100 million on Nathan Ake and Ruben Dias, ironically from Porto's rivals Benfica, and the jury remains out as to whether they will be the defenders required to stiffen City's resolve.
It feels really good. For many years I have been watching the Premier League and in these years I have seen Manchester City win and be at the top, so for me to be here means I can be on top now. That is what I wanted and I am really glad to be here. City is a top club and for me to have the opportunity to be at a club like this in this league, it is everything I could have wanted. I am happy to be here but also ready to start with a lot of ambition.
Furthermore, other issues have emerged. Injuries to Sergio Aguero and Gabriel Jesus have left City without a recognised striker, and if he had any Guardiola would be tearing his hear out.
But they still have plenty of quality in other attacking areas, and so our mind is already wandering towards a goals-led angle for our Manchester City vs Porto Predictions.The main problem for Porto is that they are significantly weaker now than they were 12 months ago. Just recently they have lost Alex Telles, Ze Luis, Tiquinho Soares and Fabio Silva, who since the start of last season and up until the time of writing had contributed 34 goals and 12 assists for the club. It's very difficult to simply replace that attacking output straight away.
You would have to surmise in our Manchester City vs Porto betting predictions that the Portuguese champions are in an even worse place than City right now!
3.
Betting Tips for Manchester City vs Porto
With all things considered, we have to conclude that Manchester City are a more appetising prospect here than Porto, and so they have to be considered a fair favourite.
But betting on teams that can't defend does not exactly scream long term success, and so we have to find a different way to make the most of the value in our betting tips for Manchester City vs Porto.
One Way we can do that is to include goals into the equation. Bookmakers such as William Hill are offering solid odds on the Both Teams to Score & Over 2.5 Goals double, and that certainly looks fair enough based on what we have seen so far from the sides.
There are other options too. Manchester City to Win & Over 2.5 Goals is available at a very interesting price, while the best of the value is presented by Bet365: Manchester City to Win & Both Teams to Score can be backed at a tempting price that can more than double your money. What you can also find interesting are our Ajax vs Liverpool betting tips that can be found in the related article - using them may help you win some money!
4.
Manchester City vs Porto Live Streaming
As you can probably tell, we're expecting this game to be an entertaining, end to end affair, and so many of you will be interested in finding a live stream for Manchester City vs Porto to watch the drama unfold.
As you know, you'll need a BT Sport subscription (in the UK) or similar in other countries to watch it on your TV, and so we always recommend signing up with bookies – bet365, Unibet, 1XBET etc – that have their own streaming channels.Who knows: you might just be able to catch Manchester City vs Porto live streaming on your betting app and use our Manchester City vs Porto betting tips while watching the game.
Place your Champions League bets here:
Bonus Sports
Get up to $100 in Bet Credits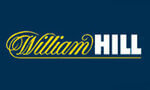 Bonus Sports
Free Bet up to £30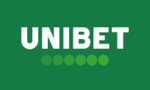 Bonus Sports
$20 Free Bets and $250 Risk Free Bet
comment Manchester City vs Porto Betting Tips