My Lotto, is the only place in New Zealand, where it is legal to purchase lottery tickets. There are other websites who sell tickets for the New Zealand lotto but My Lotto advise keeping away from them and sticking with their official website.
It's possible to use and play My Lotto games from outside New Zealand but you have to have a New Zealand bank account number in order to do this.
The New Zealand Lotto was established as a Crown Entity in 1997 and was created to raise money for community projects and charity work. The profits from playing games on My Lotto, are transferred to the Lottery Grants Board and distributed to help with sports, arts, film and community organisations. Since it started, the New Zealand Lottery have given over $3 million to good causes.
There are several games to choose from on the My Lotto website and the flagship game is Lotto. The game is played on Wednesday and Saturday nights and players have to pick six numbers between 1 and 40. In this game, players have to pick at least 4 selections of six numbers as a minimum, in order to be able to purchase a ticket, if they want to select their own numbers.
To win, players must match each of the six numbers which were drawn. A bonus number is also drawn and players can use this, in conjunction with the other six numbers, to win prizes of a lower value than the jackpot. The jackpot for Lotto is always at least $1 million.
1.
My Lotto Promo Code
MyLotto max bonus (maximum bonus online)
MyLotto Bonus code March 2023
MyLotto Bonus code April 2023
May 2023
June 2023
July 2023
August 2023
September 2023
October 2023
November 2023
December 2023
January 2024
February 2024
The New Zealand Lotto always run a series of promotions throughout the year, many of which coincide with celebrations or events. For example, there were 200 extra prizes to be won on the lotto over the Christmas period last year and 50 extra prizes available to celebrate Mother's Day in May 2023.
These are not promo codes but do present more chances to win when playing My Lotto, so it's wise to check the website during periods of celebration throughout the year, such as Christmas, Father's Day and Mother's Day and see what extra prizes can be won.
Also, keep this page bookmarked, as we will let you know here, as soon a New Zealand Lotto promo code or offer becomes available.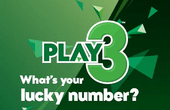 Play awesome lotteries!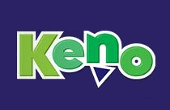 Huge jackpots every week
2.
PowerBall
For the very biggest prize money on the My Lotto website, we recommend taking a look at the PowerBall game. This is an extension of the standard lotto game we introduced earlier on the page, so you have to purchase this first, in order to enter the PowerBall game.
The draw happens immediately after the main lotto draw and players need to pick one number, from between 1 and 10, for each Lotto line on the ticket. If a player can match the six numbers in the main lotto draw plus the PowerBall, a big jackpot is usually waiting to be claimed and can be anything up to $12 million.
3.
Strike
Strike is another game which can only be entered after purchasing a standard lottery ticket at My Lotto. To enter, players need to pick four numbers between 1 and 40, in the exact order they will be drawn. To win, players must match the four balls drawn, in the order they came out of the machine.
There are also other games to choose from on the My Lotto website, which can be played without having to purchase a lotto ticket first. These include Keno, Bullseye, Play 3 and Instant Kiwi.
4.
Sign Up with JohnnyBet for the Latest Promotions
My Lotto are always coming up with new and exciting ways to play, in addition to new promotions. If you want to get access to all of the latest promotions that My Lotto are offering, you want to sign up through the JohnnyBet portal. There is no better way to take advantage of the sign-up promotions and offers that My Lotto is offering to new players and there is no better way to keep track of what is going on in the betting world. JohnnyBet is your place on the web to make wagering your own online paradise and win as much as possible as often as you can.
Tags: My Lotto promo code 2023, MyLotto review, lotto New Zealand, powerball NZ, NZ lotto online, keno, voucher code, coupon, bonus code My Lotto, New Zealand online lottery.