It is still the most-watched sporting event on Earth, and this summer's Olympic Games look set to serve up all of the action and excitement we've come to expect from the planet's premier showcase of all-round sporting prowess.
Hosted by Rio de Janeiro from August 5-21, more than 25 individual and team sports will be held with the ultimate aim of claiming one of those illustrious gold, silver or bronze medals.
1.
Rio 2016 - Team Sport Betting Tips
Two new sports have been added to the Olympic programme for the first time: Rugby Sevens and Golf. The usual suspects will surely contest the rugby competition, with New Zealand, South Africa and Australia amongst the favourites.
As far as golf is concerned, ten of the top twenty players in the world – according to the Official World Golf Rankings – are American, two are Swedish, two are English and two are Australian, so those are the four nations to watch.
As ever, much of the attention will be on the collective medals table, as well as the individual successes. The most successful country in Olympic history is the United States with 2399 combined medals, and their nearest rival has less than half their haul; the former Soviet Union with 1010. So make sure you bear this in mind when placing your bets – the Americans tend to do very well!
Other things to look out for include the tennis, which will be played on a clay court, so keep an eye on the upcoming French Open to see which of the slow surface specialists are in the best of form, and the football – which will be played in typically hot Brazilian conditions. This will favour the South American sides over their European counterparts.
And this notion is given weight by the list of previous winners, which shows Argentina (x2) and Mexico taking the gold medals at the last three versions of the games. The likes of Lionel Messi, Angel Di Maria and Sergio Aguero are proud gold medal owners, so we might just see a few stars of tomorrow strutting their stuff in Rio.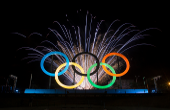 Get more free Olympics betting tips!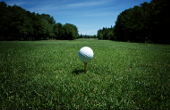 New sports added in 2016 - Golf and Rugby
2.
Individual Sports Betting Odds
There will be plenty of individual moments of brilliance to watch out for too. Michael Phelps, already the most decorated athlete in Olympic history with 22 medals (18 of which were gold), has come out of retirement to take to the pool to add to his collection, and with just 30 years of age there may well yet be plenty more to come.
Usain Bolt, one of the most popular athletes around, will be looking for another clean sweep in Rio. He has claimed gold medals in the 100m, 200m and as part of the Jamaican 4x100m relay team in Beijing in 2008 and London in 2012, and so will be hoping to add golds number seven, eight and nine in August.
As the start of the Rio Olympics draws nearer, all of the major bookmakers including bet365 will start printing their odds for the various individual and team sports as well as the overall medal table. If you sign up for bet365 today using the JohnnyBet promo code JBVIP, you will even be rewarded with a 100% bonus on your first deposit – so there's no time like the present to get involved!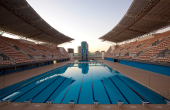 Olympics 2016 betting odds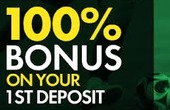 Register at bet365 and claim bonus 100%!
Read also: 2016 Rio Olympic Games Predictions
Olympics 2016 Men's Football Betting Tips
2016 Olympic Tennis Betting Tips
Swimming Betting Tips - Olympics 2016
Tags: Olympics 2016 betting tips and odds, preview, 2016 Rio Summer Olympics betting, swimming, golf, rugby, football, badminton, athletics, rowing.
comment Olympics 2016 Betting Tips and Odds