All new players have some doubts seeing hundreds of games at one online casino. Majority are wondering which slot will be the best for them. If you are one of those players first decision which you need to take is to choose between typical slot and progressive one. In my opinion, it's reasonable to play slot machine games with progressive jackpot. On both machines chances for winning are the same, but the amount of potential reward will be much higher in progressive slot. If you have doubts which game suits you best, the highest progressive jackpots list can be helpful.
1.
Which progressive slots to play?
There is a really big group of slots which are connected with jackpots. It means that the more people are playing such slot, the bigger is the sum of total prize. Every casino has own total jackpot and sometimes is difficult to find out where the prize is the highest. Here with the help comes the listing of online progressive jackpot slot machine games. This ranking contains information about the highest and average jackpots of all recommendable progressive slots. It is very legible and easy to understand for new players and for advanced ones. We can say, that such listing is a good adviser and reliable source of information.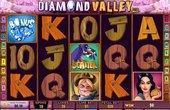 The highest jackpots listing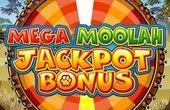 Jackpots on slots
2.
Slots from the best software developers.
You need to know that if you are looking the best progressive slots , you should check games from leading companies such as Novomatic, Net Entertainment and Playtech. Programmers from those companies created a lot of good slot machines, which already are recognized as classics. Among their products are, for example, Gold Rally, Spamalot Slot (inspired by Monty Python) or Funky Fruits. Each of these three machines fully deserves a place on the list of the highest jackpots. Sequentially jackpots are assigned to them: €2,900,524, €1,210,639 and €526,402. All these games you can find at Europa Casino.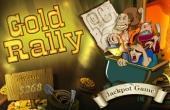 Play Gold Rally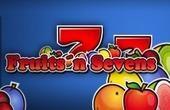 Fruits'n Sevens
3.
Generosity of casinos.
It's a little bit confusing, but playing progressive jackpot slot machine games online is in some way taking advantage of casino generosity. Although not often someone wins the huge jackpot, the little prizes are more common. You can see it for example at Europa Casino where winnings on level about $5'000 in Gold Rally aren't so unusual. The similar situation is with slots such as Diamond Valley or Fruit Mania. However there are also incredible winnings similar to volcanic eruptions, like for example €6,000,000 on Mega Moolah or record spin on Mega Fortune - €17,861,800. Such results can hardly be expected, but it doesn't mean that they are impossible.