Get our Real Madrid vs Eintracht betting tips for today and bet on them before or during the Super Cup match. Yes, we know that for many fans (and even players), this is more a friendly game than a true competitive final. But even though this trophy may not be the most prestigious one in European football, winning it is always a nice boost at the beginning of a new season and we expect today both teams to be very determined to win. Usually, it's Champions League winners who are the favourites and it's not any different this year. Bookmakers and punters favour Real Madrid today with the Spaniards leading in Real Madrid vs Eintracht winner betting odds.
Real Madrid vs Eintracht - Super Cup Information
| Match Information | Details |
| --- | --- |
| First Team | Real Madrid (as Champions League winners) |
| Second Team | Eintracht Frankfurt (as Europa League winners) |
| Kick-off Time | 9 pm (8 pm BST) |
| Venue | Olympic Stadium |
| Location | Helsinki, Finland |
| Referee | Michael Oliver (England) |
According to most sports betting blogs and online reports, the current betting line at Bet365 that offers 1.40 on Real is likely representative of what we can expect from this match. With that knowledge, it's not surprising that our Real Madrid vs Eintracht predictions give a clear advantage to the Spanish team, at least for today. Read our preview below and enjoy our latest picks and learn where to bet on them at the highest Real vs Eintracht betting odds.
1.
Real Madrid vs Eintracht Super Cup Preview
The Spanish giant Real Madrid is today on the verge of winning yet another European trophy, as it is scheduled to meet Eintracht Frankfurt in the 2022 Super Cup Final. It may seem that Real Madrid vs Eintracht winner predictions should be complicated by the fact that neither team will play in its home stadium, with the game hosted by the Helsinki Olympic Stadium in Helsinki, Finland. But today's difference in quality between these teams is too big for a neutral ground to make it completely disappear.
It's fair to expect a good game today. Even though Eintracht is an outsider here, this team has what it takes to surprise Real and win. However, it's hard to believe the Spaniards will play today poorly enough to let this trophy slip out of their hands.
This pairing has some historical significance, as those teams last met in a match of this magnitude in 1960 when Real Madrid won to claim the victory in the European Cup. Of course, since then Real Madrid has grown into one of the richest and most professional clubs in the world, so this game means today more to the German representative. The match will take place on August 10th 2022, and will be widely televised across the globe.
1.1
Real Madrid vs Eintracht Team News
With so little time before the kick-off, we already know that both teams can use all their key players. During the summer window, Eintracht managed to keep its important players and bring two important additions - Lucas Alario from Bayer Leverkusen and Mario Gotze from PSV. With all players healthy and the only question mark next to Kostic who is close to joining Juventus, today you can expect Frankfurt's line-up to be shaped like this:
Trapp - Toure, Tuta, N'Dicka - Knauff, Sow, Rode, Kostic - Kamada, Gotze - Borre
On the other hand, Real Madrid also has almost the same squad as the last season. Isco and Gareth Bale left Madrid but they weren't key players for Carlo Ancelotti. The current La Liga and Champions League titles holders signed two major reinforcements - Aurelien Tchouameni from Monaco and Antonio Rudiger from Chelsea. With all first-team players coming to Helsinki, Real Madrid's line-up may look like this as of today:
Courtois - Carvajal, Militao, Alaba, Mendy - Kroos, Casemiro, Modric - Valverde, Benzema, Vinicius
As you can see, we should see a very exciting game in Helsinki. Once you analyse the probable line-ups, you can see why Real Madrid is seen as a clear favourite - the Madrid-based club today has better players in every position. However, the Super Cup has seen many surprising results in its history, so nothing can be ruled out. Knowing that, let's take a proper look at the current Real Madrid vs Eintracht Frankfurt betting odds.
2.
Real Madrid vs Eintracht Betting Odds
A large number of football enthusiasts are looking forward today to the opportunity to bet on Real Madrid vs Eintracht, even if they are not supporters of either club. The best bookmakers already published their prices for this match, covering an extensive number of markets. Today, Real is viewed as the clear favourite to win, and most bookies, including Bet365, Unibet, and William Hill, offer just 1.40 in odds for the Madrid-based club.
One interesting detail about the Real Madrid vs Eintracht winner betting odds is the high probability of a tie, with way over 4.50 odds offered for this outcome. Anyone willing to support Eintracht to win the match can find very lucrative odds today on Bet365 and other sites, with bets at 6.50 and even higher available. But while looking for the highest value in Real vs Eintracht outright betting odds, make sure to browse other markets as well.
Real Madrid vs Eintracht Betting Odds - Best Values
| Result | Best Betting Odds | Bookmaker |
| --- | --- | --- |
| Real Madrid to win to nil | 2.45 | Unibet |
| Real Madrid to score the first goal | 1,35 | William Hill |
| Both teams to score - No | 1.95 | Bet365 |
As mentioned earlier, winner odds change slightly every day but it's not very likely that Real will lose its favoured status just before the kick-off. If you want to learn more about betting odds today, read our comprehensive guide on how to correctly read betting odds provided in the related article for all punters.
3.
Real Madrid vs Eintracht Super Cup Prediction
As you can clearly see from Real Madrid vs Eintracht odds available today at the most recommended online bookies, this match is expected to be fairly one-sided. Real fields a formidable squad that is very experienced playing in the limelight, and they will look to attack early and often against the feisty Germans. With Benzema, Vinicius, Rodrygo, and several other dangerous scorers on the squad, Real Madrid can realistically be expected to hit the net multiple times.
Real Madrid vs Eintracht Frankfurt | Correct Score
Last update:
Even if the match doesn't look to be all that dramatic, there are still some excellent opportunities for Real Madrid vs Eintracht online betting and you should do some research in order to identify the most appealing propositions. Remember we provided a great guide to the most effective 1x2 betting strategy available in the related article, so make sure to get this knowledge today before you bet on the Super Cup.
Real Madrid vs Eintracht - Under/Over Prediction
When there's just one game and the title is at stake, it's always good not to go crazy with the number of goals. Given the difference between these teams, it may be tempting to bet on at least three or four goals. However, Real Madrid may want to play similarly to the last Champions League Final - being patient and scoring just one goal. Therefore, our Real Madrid vs Eintracht under/over betting prediction is for over 1.5 goals or 2.5 goals at most.
Real Madrid vs Eintracht - BTTS Prediction
Can both teams score at least one goal in this year's Super Cop? As of today, we're not sure about that. Yes, it's just the beginning of the season and the Real Madrid's defence may be far from its top shape, which could help Eintracht to score something. Nevertheless, we believe Thibaut Courtois will play on his usual top level and won't let the opponents go past him. As a result, our Real Madrid vs Eintracht both teams to score betting prediction is for no.
3.1
Real Madrid vs Eintracht Free Bet
In a bid to motivate new players to join, leading sports betting brands are offering Real Madrid vs Eintracht Super Cup free bets. For example, if you open an account on William Hill today, you can place a bet worth as much as €30 (or €20 in certain locations) on this match with virtually zero risk.
Unibet has a similar offer with a €40 cap, while with Bet365 you can get a €50 free bet. This is a very smart way to make some fast cash on Real Madrid vs Eintracht Super Cup predictions while protecting your own wallet.
Bet on Real Madrid to beat Eintracht: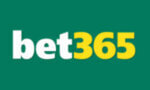 bet365
Bonus Sports
Get up to $500 in Bet Credits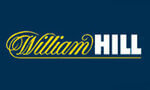 William Hill
Bonus Sports
Bet £10 get £30 in free bets
3.2
How to Bet on Real Madrid vs Eintracht in Super Cup
Practically every Real Madrid vs Eintracht betting preview will tell you how dangerous it is to bet against one of the top teams in Europe. Eintracht would need a small miracle to win the 2022 Super Cup and betting on this outcome is very risky regardless of the odds.
A more reasonable Real vs Eintracht predictionthat can still be profitable would be to catch a draw, but keep in mind that the favourite will do everything in its power to avoid overtime in the final match of a major competition.
4.
Real Madrid vs Eintracht FAQ
4.1
⚽ When and where will Real Madrid play against Eintracht in Super Cup?
If you haven't prepared your Real Madrid vs Eintracht betting picks, you better market them fast as the 2022 Super Cup Final will be played on August 10th. Helsinki, Finland will be the host city, and the Helsinki Olympic Stadium will be the venue.
4.2
⚽ How many times has Real Madrid won the Super Cup?
Real Madrid has four Super Cup titles in its trophy collection and might add another this year if you believe in the most popular Real Madrid vs Eintracht Super Cup winner tips. On the other hand, Eintracht Frankfurt has never won this competition before.
4.3
⚽ What are the Real Madrid vs Eintracht odds for the Super Cup?
Heading into the match, Real Madrid vs Eintracht winner odds are heavily tilted towards the Spanish team, with bets available at 1.40, while it's possible to get a bet on Eintracht at way over 6.00 odds.
4.4
⚽ Is over 2.5 goals a safe Real Madrid vs Eintracht prediction?
Considering how many gifted goal scorers will be on the pitch, betting that more than 2.5 goals will be scored in total is a relatively safe Real Madrid vs Eintracht betting prediction, but it's definitely not a can't miss wager. If you look at the data hard enough, you can probably find a few safer Real Madrid vs Eintracht betting tips.