As the start of JohnnyBet's Tipsters League season 2022/2023 is just around the corner we've sat down to talk with the Tipster of the Year 2022 title winner, asenlv. It is worth noting that asenlv has won the award for the 2nd consecutive year, which makes him one of the best professional tipsters in the World!
So if you want to know what's his story and how to become a pro tipster, you should read the interview below.
1.
Could you tell us more about yourself? How did your Tipster journey start?
I am 46 years old, and I come from Silven, Bulgaria. I have a family with two children (8 and 17 years old). Since childhood, I've been playing with sports totalizer (Toto 1), and later Eurofootball - a bookmaker which was popular here in Bulgaria, but no longer exists.
Since the start of the 2000s, I've also started to bet online, and play games similar to JohnnyBet's Tipsters League. I've noticed that in the first months I was amongst the leaders, and I knew that I could earn some extra money - I've been betting for around 15 to 16 years so far!
2.
How long have you been playing Tipsters League, and how long did it take you to get to the level where you could compete for the Tipster of the Year title?
I've been playing Tipsters League for 6 to 7 years, if we skip the first few months I needed to familiarise myself with the rules. I've been Top 10 throughout almost all these years.
Last year, I managed to reach first place in the yearly ranking, and first place in the half-season of 2022. I have ensured that my leader position is secured, with a huge points advantage over the other players a month before the end of the 2022 season, and I was comfortably in 1st place until the last day.
3.
Which sports do you like and which do you place bets on? Are they the same sports or is there some variety?
Of course more than 90% of my bets are placed on football, however sometimes I also bet on tennis, basketball and volleyball matches. I mostly watch football, but big events such as the Summer or Winter Olympic Games, Grand Slams in Tennis, as well as volleyball on the national level also grab my attention.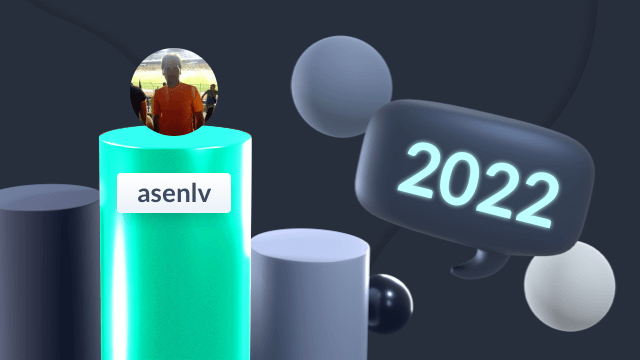 4.
Do you have a favourite team or athlete that you support?
My favourite team is Levski Sofia which has the largest fanbase in Bulgaria. Among others, I also watch Chelsea and Paris Saint-Germain. Except for Bulgaria, I also like France and England to some extent from national teams. I don't really have a favourite athlete, but as a Levski fan, I'll be able to name every single player from that team… I do like to watch Mbappé at the moment as well.
5.
What does your typical day as a Tipster look like? How much time do you spend on predictions?
Until 2021, I've been spending roughly 7-8 hours each day for prognosis only at JohnnyBet. Since 2022, I've been spending 3-4 hours. Last month, as well as the next one I'll be trying different schemas and strategies in order to be prepared for the new season.
6.
What tools do you use to gain a competitive advantage over the others and for analysis? Do you follow sports news? Do you follow other Tipsters?
I mainly look at the current form of the sports teams, I use mathematical systems, following as many leagues and championships as I possibly can, and look at how they perform.
Of course, I also follow sports news, although I don't follow other Tipsters now. I have friends on social media, where we share some important news and information.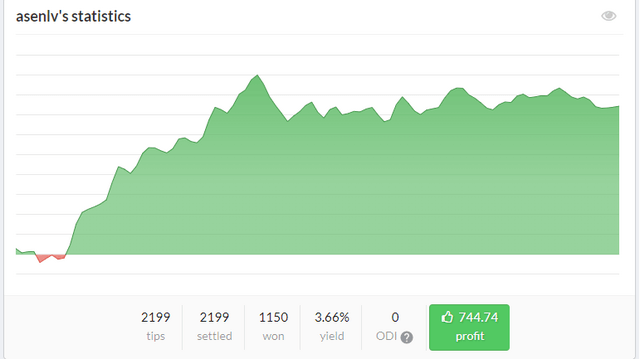 7.
Did you have a prediction which brought you the most satisfaction or one which is most memorable to you?
Of course I'm happy with every correct bet, but my most recent one was the semi-final of the Bulgarian Cup - the first leg between Ludogorets and Levski. Everyone was certain that Ludogorets would defeat Levski, but I placed a bet for Levski on odds of 7.00 or 8.00 and the result paid off nicely.
8.
What is your advice to new players? Are there any sports that you deem "beginner friendly"? What type of bets are good to start with?
My first advice that I would give to new players, is to carefully choose the game they want to bet on, and to not bet with huge amounts, but only amounts that they are able to afford, even in case of losing the bet. After losing, a player shouldn't try to immediately win it back, as usual, it gives the opposite effect, and they can sink very fast.
A great way is to start practising your skills with JohnnyBet contests, when you can do it for free, without spending your money. Speaking of certain sports, the best way is to start with a sport that a Tipster is most familiar and interested in and to start predicting in two variants - under/over, 1/2 (for tennis and volleyball) etc.
10.
The World Cup in Qatar is starting soon. Which teams, in your opinion, have the best chance of winning?
As a fan of the French national team, I'll keep my fingers crossed for them. I believe that they have the best football team at the moment as well. The other teams that should not be crossed out are the Netherlands, Spain as well as two top South American teams - Brazil and Argentina.
11.
You were recently crowned as the Tipster of the Year 2022, and before that, you won the Tipster of the Year 2021 - what betting goals do you have for the upcoming season?
I'm extremely proud, and happy that I've managed to win the Tipster of the Year title in two consecutive years. The goal is obviously to win the title in the next season as well, however, I know that it won't be as easy since other Tipsters on JohnnyBet also deserve the trophy.
Thank you for the interview, and I wish good luck to all the participants in the upcoming season, and to JohnnyBet for organising this competition.
If you're not following asenlv yet, we encourage you to do so. Go on and check his current free betting tips!