The 2022 UK Championship betting odds are already out, and here you can find a summary of the best prices for this fine snooker tournament. This competition is the first Triple Crown Series event this season, so it's not surprising that bookmakers share their showings so eagerly. The current UK Championship winner betting odds at William Hill favour Ronnie O'Sullivan, available at 3.00.
In our UK Snooker Championship 2022 betting preview, we want to bring you closer to the best bookies' offers for the tournament. While almost every online sportsbook has its prices published, some of them are worth your attention more than others. So, sit carefully and read the section below to discover places with the highest 2022 UK Championship odds and get our future winner prediction.
1.
UK Championship 2022 Preview
In the first half of November, the best players meet in York to compete for one of the most prestigious titles during the snooker season. The UK Championship is the first of three Triple Crown Series events, ahead of the Masters (in January 2023) and the World Championship (in May 2023). The well-known York Barbican is hosting the tournament between 12 and 20 November.
Once again, Ronnie O'Sullivan is a clear favourite to win the UK Championship. The best snooker player of all time hasn't won this competition since 2018 and he's very determined to change this bad streak. Watching him in the final against Judd Trump or Neil Robertson would be the greatest pleasure and there are big chances for that to happen.
At the time of writing, many top-ranked players have already said goodbye to the UK Snooker Championship. Mark Selby, Neil Robertson, John Higgins, and Mark Williams lead the list of eliminated players. Surprisingly, there's also Zhao Xintong among them. The 25-year-old won the competition last year, being only the second Chinese player in history to win the UK Championship. This year, we know he won't repeat this success.
It's impressive once you realise how many UK Snooker Championship titles currently active players have. Ronnie O'Sullivan has won this tournament seven times, while Stephen Hendry has won five finals. John Higgins, Ding Jinhui, and Neil Robertson each have three UK Championship titles. Last but not least, both Mark Selby and Mark Williams have triumphed twice.
2.
UK Snooker Championship Betting Odds
What are the latest UK Championship 2022 outright odds? Top online bookmakers such as Unibet, William Hill, and Bet365 have similar views on who is the UK Championship 2022 betting favourite. You can make the least profit by betting on Ronnie O'Sullivan and Judd Trump. According to the latest 2022 UK Snooker Championship betting odds, they are the frontrunners to succeed on 20 November. Although the prices for them are around 3.00 and 4.00 now, they may change soon, so make sure to read our betting guide to comparing odds to learn how to find and choose the biggest values.
If you fancy a wager on outsiders, Mark Allen and Kyren Wilson are next in the bookmakers' rankings. William Hill and Unibet give them a fair chance to win. Moving further, Ding Junhui isn't a first-choice contender with the 2022 UK Championship betting odds. He stands in the third row alongside Stuart Bingham, Luca Brecel, Jack Lisowski, and Shaun Murphy.
2.1
Bet on the 2022 UK Championship at Bet365
While we're still waiting for Bet365 to provide its UK Championship winner outright odds, we expect to be similarly attractive to what you can find at William Hill and Unibet. Bet365 is one of the few bookmakers which developed their snooker betting offers up to perfection. Apart from the standard betting odds, you can get occasional free bets for particular snooker tournaments, so stay tuned and look for a special offer for betting on the 2022 UK Championship.
2.2
Find the highest UK Championship odds at William Hill
At William Hill, you can already find some intriguing UK Championship 2022 odds. This bookmaker gives the biggest chances to Judd Trump and Ronnie O'Sullivan. A little better price is for Mark Allen, Kyren Wilson, and Ding Junhui. Among outsiders in the UK Snooker Championship betting odds at William Hill, you can find Shaun Murphy, Jack Lisowski, and Joe Perry.
2022 UK Championship | Betting Favourites from England
Last update:
2.3
Back Your 2022 UK Championship Favourites at Unibet
Unibet is another top bookmaker offering tempting UK Championship winner odds. Many punters recognise Unibet as one of the best choices for betting on snooker, and they're right. This sportsbook treats snooker tournaments with the uttermost care, and the 2022 UK Championship winner betting odds are a great example. Nowhere else you can get for players such as Luca Brecel, Zhou Yuelong, and Ryan Day. But if you want to stick to UK Championship 2022 favourites, the prices are comparable to those at William Hill.
3.
2022 UK Championship Winner Prediction
Once you know everything about the 2022 UK Championship betting odds, it's good to look at our early prediction ahead of this tournament. The truth is that with a couple of important snooker events before this one, it's difficult to establish accurate UK Snooker Championship betting tips. There is a pool of potential favourites seen as possible winners, but their form in the days leading to the tournament will be decisive. We encourage you to read our guide to betting on snooker with tips and predictions available in the related article to increase your chances of coming up with correct and accurate predictions.
However, if we were to share one UK Championship 2022 betting prediction, we feel that it will be an English player who will grab this title this year. Therefore, Ronnie O'Sullivan, Judd Trump, and Kyren Wilson are our main picks for betting on the UK Snooker Championship. Still, we advise you to wait for the draw of the official bracket because this is when we'll learn the exact paths to the final for every 2022 UK Championship prediction favourite.
3.1
UK Championship 2022 Free Bet
There's no coincidence in recommending Bet365, Unibet, and William Hill for your 2022 UK Championship bets. All these fantastic bookmakers offer risk-free bonus bets for new players. What do you have to do to get them? Register with our links and promo codes, make a qualifying first deposit and place your first wager. If it loses, you will receive a refund in free bet credits worth up to €50. Later, you are free to use it as 2022 UK Championship snooker free bets.
Bet on your UK Championship favourites: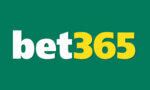 Bet365
Bonus Sports
Bet $1 & Get $365 in Bonus Bets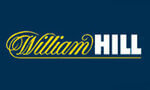 William Hill
Bonus Sports
Bet £10 get £30 in free bets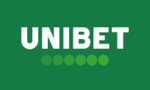 Unibet
Bonus Sports
$100 Risk Free Bet
3.2
How to Bet on the 2022 UK Snooker Championship
If you want to take advantage of the highest 2022 UK Snooker Championship betting odds and bet on this event, the whole process is very easy. First, you need to choose the player you believe will win. Then visit your favourite bookie, open the snooker section and find the latest UK Championship odds. Add your pick to the bet slip, choose the stake and place a bet. Remember that you can also bet on every match during the tournament, regardless of the stage.
4.
UK Snooker Championship 2022 FAQ
4.1
🎱 When is the 2022 UK Championship in snooker?
The tournament starts on 12 November. The final takes place eight days later, on 20 November.
4.2
🎱 Where is the UK Snooker Championship?
For the second time in a row, York is a place hosting this competition. York Barbican is the venue chosen for all matches.
4.3
🎱 Who are the leading UK Championship 2022 betting favourites?
Judd Trump and Ronnie O'Sullivan are the favourites to win the UK Snooker Championship this year. They are all available at around 3.00 and 4.00 at William Hill and Unibet.
4.4
🎱 Where to find the best UK Championship winner odds?
We encourage you to choose Bet365, William Hill, and Unibet to find the most competitive 2022 UK Championship betting odds during the tournament.