With so many sports betting sites and online casinos jostling for position in the ever-popular UK industry, it's only right to mention the excellent work of the UK Gambling Commission in making sure that all players are safe.
But of course, their work can only succeed if you follow some basic principles when deciding which bookmakers and casinos to join.
So read on to find out everything you need to know about this organisation, their work and how they ensure only the highest standards in the UK gambling sector.
1.
What is the UK Gambling Commission?
In a nutshell, the UK Gambling Commission is a government agency that regulates gambling in the UK, creating laws and ensuring these are upheld.
Their remit covers bookmakers, online casinos, bingo sites, slot machines and lotteries, and any operator that advertises their products to a UK audience must have a UK Gambling Commission licence in order to operate in England, Scotland, Wales and Northern Ireland, as set out by the terms of the Gambling (Licensing and Advertising) Act of 2014.
The Commission can rescind licences for operators which it believes are not protecting their players, and also hand out fines for major breaches and to repeat offenders.
2.
How Does the UK Gambling Commission Protect Bettors?
Simply by making it a legal requirement for any betting firm or online casino to pass their stringent licencing criteria, the UK Gambling Commission is already raising the standards of the betting sector in the United Kingdom.
Every platform that wants to operate a bookmaker or casino in the UK – even those based overseas who wish to welcome players from the UK online – have to pass the Commission's various fitness for purpose tests. If they don't, they simply cannot open their doors.
So just being accepted as a verified gambling operator is difficult enough, but that's not the end of the process. The UK Gambling Commission continues to monitor their activities, and ensure they are meeting the guidelines for responsible gambling, security, anti-money laundering and so on.
Failure to comply results in a number of different punishments, from UK Gambling Commission fines to licences being revoked in certain circumstances.
So the work of this organisation, and the system of UK Gambling Commission regulations, is crucial not only in ensuring you get the best experience when betting, but also to ensure your safety and the security of your personal data is preserved.
3.
What Happens If I Have a Complaint About a Gambling Firm?
While there isn't a formal UK Gambling Commission complaints procedure, their website is packed with useful information that will help you to get your dispute settled.
Maybe you have won a bet and the operator is refusing to pay out or has paid a smaller amount than you are owed. Maybe they haven't adhered to their own terms & conditions about bonuses, promotions etc. Perhaps they have put restrictions on your account as to how much you can wager, or maybe they have closed your account without a valid reason.
In all these scenarios, you should raise a dispute with the operator first and foremost. If they continue to refuse to resolve the matter, you can use an ADR – or 'alternative dispute resolution' provider.
Of course, you can also report a provider to the UK Gambling Commission if you have major concerns about the way they are conducting their business.
4.
Which Online Casinos are Approved by the UK Gambling Commission?
It is quite easy to find out which online casinos have been approved by the UK Gambling Commission: simply head to the operator's website, scroll down to the bottom of the homepage and in the 'footer' it should mention a licence number that they have been granted.
Best Online Casinos Licensed By UK Gambling Commission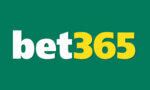 Bet365
Bonus Casino
100% New Player Bonus of up to $1,000!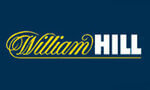 William Hill
Bonus Casino
Bonus up to £300
Slots Million
Bonus Casino
Welcome bonuses 100% up to €/$100 or £20 + 100 Free Spins (T&C Apply)
If you cannot find this information, you can always check the Commission's register of approved platforms.
To help you get started, we can mention a few UK Gambling Commission casinos that have been approved. These include NetBet and bet365.
Remember, approval from the UK Gambling Commission means that you can sign up for a new player account with these firms safe in the knowledge that your best interests are being protected.
5.
Which Bookmakers are Approved by the UK Gambling Commission?
In such a competitive market, you should only be signing up for accounts with UK Gambling Commission bookmakers, i.e. those that have been approved by the organisation as part of their licence application.
Best Bookmakers Licensed By UK Gambling Commission
As you would expect, all of the big names in the sports betting business have been verified, with British based operators such as bet365 and William Hill high up on the list of betting firms that the UK Gambling Commission supports. Make use of our bonus code for bet365 to get the great offers.
But they welcome a number of overseas operators that meet all of their requirements too, so firms like the Scandinavian-based Unibet also come highly recommended based on their UK Gambling Commission approval.