A Trixie bet is very popular when it comes to horse racing but those unfamiliar with betting on horses, may not know what it means.
1.
Trixie Bet Explanation
The most basic way to gain an understanding of a trixie bet is to think of it as an accumulator style bet, with multiple selections. As you might have gathered from the name, a trixie bet involves a wager on three selections. However, it consists of four bets, with three doubles and one treble.
You can think of it as a treble bet but with three additional doubles and this is advantageous as if one selection fails to win you can still generate a return.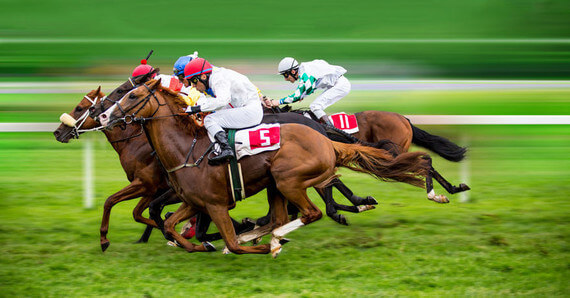 2.
Trixie Bet Example
The best way to understand what is a trixie bet is to look at an example.
Let's imagine all three of the selections on which you want to bet are priced at 4/1 and you bet £1 as your stake on each bet. You get lucky and all three of your horses come through in first place, which means you win £200, which is a £196 profit from you total stake of £4.
Why is your total stake £4? You have bet on three different horses but don't forget, a trixie bet consists of four bets, which are three doubles and one treble. Your winnings are also calculated on three winning double bets and one winning treble bet each at odds of 4/1.
You must remember that your stake will be a combination of all four bets. So, if you bet £1 it will be multiplied by four and that is why the total stake for the trixie bet above came to £4. As you can see, it is possible to generate a high return from quite a small stake when using a trixie bet but that is not the only advantage.
Taking the example above, imagine two of your three selections were winners and one lost. The treble part of your bet would be a loser but you will still make a small profit from the two selections which won.
In this instance, you would return £25, which is a £21 profit. Not bad considering one of your selections lost.If you include one selection with longer odds, such as 8/1 along with two 4/1 selections, you would stand to win more if one of the 4/1 selections lost. Your total return would be £45 for a combined £4 stake, which is a £41 profit.
When played well, the trixie bet can prove very profitable.