Formerly known as winner-option, 24Winner is a binary options trading site, where users buy and sell stocks, commodities, currencies and Indices, (like the London or New York stock exchanges.) 24Winner offers new users some impressive welcome bonuses, so you get a head-start on your trades when you sign up to this site.
1.
How does 24 Winner work?
24winner max bonus (maximum bonus online)
24winner Bonus code June 2023
24winner Bonus code July 2023
August 2023
September 2023
October 2023
November 2023
December 2023
January 2024
February 2024
March 2024
April 2024
May 2024
24Winner Binary Options Trading are simply predictions of whether an asset will rise or fall in value over a fixed period of time. If for example, you think that Gold will rise by $1 in the next hour, you place a 'trade' that this will occur, and if you are correct, you collect on the trade. You don't need to actually buy any gold stocks, as you are just buying the option that it will rise in value by that amount, and you don't need to wait weeks for gold to rise to a level worth trading, as most 24Winner binary options are over a few minutes or hours, with immediate returns.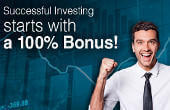 24Winner Bonus 2023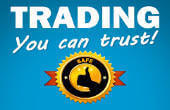 24Winner binary trading
The 24winner Binary Options site lets you trade in just 3 clicks. The first step is to choose an asset from the big range offered by the site, then decide if the asset will rise or fall over the time chosen. Place your trade, and then sit back until the time has expired, watching the asset move in value if you wish to, or moving on to another trade.
There are several other ways to trade for the more experienced user, such as One Touch trading, plus the Pro option that lets you double up mid-trade, delay your exit or sell early. Speed Master trades run for 60 seconds, so you can buy an option that your asset will go up or down in value over the next 1 minute.
The 24Winner binary options site lists numerous possible trades, from Amazon and Apple, through to Wynne Resorts and Wheat. Examples of currency trades include movements between Yen/Australian Dollars, Euros/Canadian Dollars, and the US Dollar/British Pound, among others.
24Winner binary trading can be done online or on mobile phones for maximum convenience.
2.
24Winner Bonus 2023
24Winner offers new users a nice welcome bonus, equal to 100% of the value of the first deposit when paying in between $/€/£ 200 and $/€/£ 2,500. This means that you can have between $/€/£ 400 and $/€/£ 5,000 to use for your first trades, which is enough to get some great returns.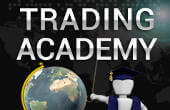 24Winner trading academy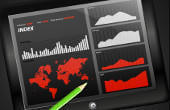 24Winner binary options
This 24Winner bonus offer runs until the end of the year, so the sooner you take it up, the more time you will have to make those trades. 24Winner options bonus is a special offer that may not be repeated, making 2023 the best time to start using this exciting way to make a great return on your investments.