It's no secret that Australians love sports – their dedication to rugby, tennis, Australian Rules football and basketball is more than well documented. While soccer isn't regarded as one of the national sports in this country, in recent years there is a lot of interest for the world's most popular game Down South.
The rising level of fan interest has culminated in the formation of a professional soccer league known as the A-League, which brings together the best teams from the continent and attracts many international players. As a consequence, Australian soccer tips are in high demand right now, as fans look to parley their love for the game into success at the betting shop.
In this overview of the best Australian soccer league, we will put an emphasis on the most successful teams that have a chance to win the championship during the upcoming 2019/20 season. In addition to the basic introduction of the league and objective analysis of team strengths, we will also try to assist those interested in A-League predictions for betting-related reasons:
1.
How is the A-League competition organized?
This high-level competition brings together 11 professional teams (including one from New Zealand) who are permanent members of the league and can't be relegated, regardless of their record or final placement.
The league was founded in 2004, and currently enjoys a solid level of stability, serving as the primary vehicle for the promotion of soccer in this part of the world. During the regular season, each team squares off three times against each opponent, providing ample opportunity for A-League betting. In those games, three points are awarded for each win, while both teams get a single point in case of a draw. The team atop of the points table at the end of the regular season is declared the 'premier', but all top six teams advance to the Finals series.
Bet on A-league here: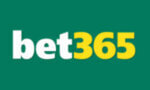 bet365
Bonus Sports
Get up to $500 in Bet Credits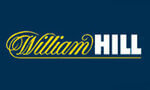 William Hill
Bonus Sports
Bet £10 get £30 in free bets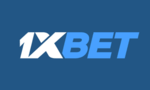 1XBET
Bonus Sports
Exclusive Bonus 100% up to €/$130 (or currency equivalent)
After several games in a sudden-death format, two qualifiers meet in the Grand Final match typically hosted at the stadium of the higher-seeded team. The winner of this match is declared to be the 'A-League champion' and awarded the official trophy. Quite understandably, A-League betting odds for the Grand Final are a subject of much debate each year, depending on the qualifying teams and their current form.
2.
Which A-League teams are currently the best?
In order to provide well-rounded Australia League predictions, we need to make a historical overview of the most successful A-League teams and take it into account when evaluating the chances for the next season. Sidney FC is considered one of the elite teams in the league, and they are currently defending the championship, which is their fourth since the league was established.
The same number of championships is held by their chief rivals, Melbourne Victory, which is also tied with Sidney with 3 premierships on record.
Another team to consider is Perth Glory, which captured its first premiership last year and will be looking to build upon this success in 2019/20. Melbourne City and Adelaide United are very solid teams that finished in the middle of the table and look likely to qualify in the top 6, but their chances for grand victory are slim at best. It's worth remembering that approximately half the championships in A-League history were claimed by just two teams, so you are ignoring Sidney FC and Melbourne Victory at your own peril.
3.
Could a dark horse win it all?
With only 11 teams in the league and a complex two-tiered competition format, A-League isn't too forthcoming to surprise winners. It's difficult for a smaller team to come through when it's required to face the best teams in the league three times, potentially twice away from home, before meeting them again during the postseason.
For this reason, Australian soccer betting tips are usually focused on a small number of frontrunners, unlike in some of the larger and more balanced European soccer leagues where medium-sized teams can sometimes rise to the very top. Of course, you can never discount a possibility of a magical season from one of the less-heralded teams – for example, Wellington Phoenix or Newcastle Jets could rise in the rankings if everything goes their way.
Still, it's probably wise to avoid too adventurous A-League betting tips and pick one of the clear favorites to win the championship in the end. If you strongly believe an outsider has a chance to make some noise, make sure your bets are small enough to mitigate the risks, or cover your liabilities with a counter bet.
4.
Is it possible to find smart bets on A-League matches?
Like with any other soccer league in the world, it's possible to make a smart A-League betting prediction based on research and understanding of each team's strengths and weaknesses. There are several types of bets you can make – from betting on individual matches to trying to guess the eventual league winner in advance. It's even possible to make in-game wagers in real-time, guessing a myriad of different football statistics.
The key is to follow the A-League betting odds very attentively and react immediately if you spot great value on any type of bet. The odds will change as the season progresses and the favorites emerge, so there could be several windows of opportunity for a dedicated bettor to find smart wagers. Placing a bet before the season even starts might be perceived as risky, but could sometimes be the right move that ensures a large payout.
On the other hand, making a bet once the league table takes shape is much safer, but the expected odds will be far worse for the bettor. The best-informed fans could even choose to counter the mainstream Australia League predictions and follow a hunch based on clear understanding of the team roster and new players that could make it more competitive.
5.
A-League Betting odds and bookmakers
There are plenty of online bookmakers that offer A-League betting odds and we recommend William Hill and Bet365. Before the 2018/19 A-League season starts there are only a few bets available. Except for an obvious bet on who will be the Championship winner, you can also place an Asian Handicap bet.
If predicting a winner is not enough for you and you want to take more risk with a promise of a bigger reward, you can try to guess a correct score. On the other hand, if you want to reduce the risk, you can always choose Double chance bet. Both bets are available on both 1xBet and Bet365.
In addition, there are betting odds for the First round available, so the first five games. Bet365 already prepared a few additional bets like Both Teams To Score or To Win Both halves. If you like to place your bets in advance you should check it out!
There are also betting odds on who will be the top goal scorer in the regular season. At the moment, the season hasn't started yet, so no goals have been scored. During the season we will keep you posted who has the best chance of getting the title of Top goalscorer so be sure to come back.
There are always betting opportunities available for each league game. If you fancy some live in-play betting with either Bet365 or William Hill, you will need an early start if in Europe with games starting between 6 and 9 am.
Why not sign up at these bookmakers using our special JohnnyBet links and codes? You will have the opportunity to claim big betting bonuses which will help you on your way when betting on the 2018/19 soccer season. Get William Hill Promo Code 2018 and bonus code for Bet365 here and make it easier for yourself to win!
6.
A-League live streaming
As the season gets closer, there will be some interesting in-play betting markets and thanks to A-League live streaming, you can watch the action at the same time its played. We don't know for sure yet but there's a great chance that bookmakers such as William Hill, 1xBet and Bet365 will offer the streaming services. If you want to find out more about watching A-League games online, be sure to visit our website regularly.
You also have the option to watch the 2018/19 A-League live on television, with coverage around the world on various sports channels.
The Last option that we can propose is to watch the games through https://www.foxtel.com.au/now/sport.html.
Watch A-League live streams
Bonus with JohnnyBet
Exclusive Bonus 100% up to €/$130 (or currency equivalent)
Standard bonus on 1XBET
100% up to €/$100 (or currency equivalent)
7.
JohnnyBet Tipsters League
The best way to find up to date A-League betting tips is to head over to the JohnnyBet Tips of the day section. Here you will discover all the finest online soccer betting tipsters and when they are correct in their predictions for today, they are rewarded..
Also you should check out JohnnyBet Tipsters League, where you can exchange information with other punters and increase the number of your winning soccer bets. The leading tipsters gain a great reputation in the community and they share a yearly prize pool of €25,000.
So, what are you waiting for? Get in on the JohnnyBet Tipsters League today and start making the most of A-League betting tips for free.