The Blue Lagoon video slot machine is not only critically acclaimed but also loved by all types of slot machine aficionados. With this kind of a reputation, it'll be impossible for you to resist this gem of a game. Blue Lagoon online slot game is a 5 reel slot machine that has 20 different pay lines. You can bet in the range of 30p to 150 pounds and can win a maximum of 15, 000 pounds.
There is even a bonus game to distract you and add variety to the whole mix. The blue themed game has island and ocean related symbols all over the screen ranging from fish and birds to flowers and other flora. This brings the relaxing aspect to the table while the excitement comes from your winnings!
1.
Hot hot penny Blue Lagoon slot machine
Like all games in the iconic hot hot penny series, Blue Lagoon is also known for rewarding players with some of the most sumptuously large wins. The bonus feature here is represented by the waterfall symbol. Getting two of these symbols will see the reels with them frozen while the other 3 reels continue spinning. The idea is to maximise your chances of getting more spins.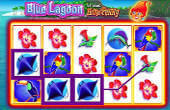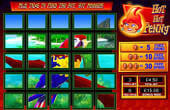 Depending upon how many feature symbols fall into place, you will be taken to a grid screen where you'll get up to 5 picks. Under each of these squares is free spins behind them that will get added to the total spins you already have. For example, you won 8 extra spins just by getting 3 bonus feature symbols initially.
Moreover, all winnings are trebled by the game to give you even more of a chance to not only recoup your initial investment but also make a killing! In addition to all this, you'll always have the chance to retrigger the bonus feature to get even more spins and money.
2.
Similar slots to Blue Lagoon
If the island or ocean setting of the Blue Lagoon slot machine online is not to your taste, there are other options you can choose from as well such as the famed Mega Moolah and Rumble in the Jungle. Mega Moolah is a legendary game which got famous when a man from Finland won a massive 5.5 million American dollars through this game. Mega Moolah is a progressive slot game which means that the jackpot increases in size with every single spin!
While Mega Moolah has been around a while, Rumble in the Jungle is new and seriously trending in the slot machine circles. This game, like Mega Moolah, has a jungle theme with monkeys and other forest symbol available everywhere. Rumble in the Jungle is like Blue Lagoon albeit with 3 bonus games and a special big win feature.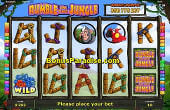 Play Rumble In The Jungle online slot at StarGames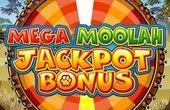 Play Mega Moolah online slot at CasinoEuro
If you're worried about not having enough money for your initial investment, you don't have to because you can simply invest a small sum and benefit from tremendous signing up bonuses. For instance, you can gain 100 percent of your deposit if you register through JohnnyBet for the free online Blue Lagoon slot machine or Rumble in Jungle from StarGames. On the other hand, signing up to play Mega Moolah from CasinoEuro through JohnnyBet will see you benefit from a welcome package of a whopping 450€!