The Book of Wonder slot game is truly rewarding and fun to play. It's a unique slot game that is incomparable to all other video slot machines available online these days. Boasting of some of the most unique and innovative features ever seen in slot machines; the Book of Wonder online slot machine offers something that you may have never seen before.
1.
About Book of Wonder slot machine
For instance, while the Book of Wonder is a 5 reel slot game, it boasts of 178 pay lines. One more crucial specification of the Book of Wonder slot machine is its 1, 750 credit limit. The motto of this video slot game truly reveals its personality. The jackpot wonders of this game actually never cease to astound!
The basic theme of this slot game is magic. So, it will especially appeal to you if you love fantasy. Between wizards, magic books, and wondrous symbols, you'll soon find yourself lost in joy. However, the Book of Wonder can also be very rewarding to devoted players.
This is a game that boasts of a brand new, proprietary Wild Connections feature. What is this feature? In simple terms, if you get trigger symbols on the second and fourth reels and the pay lines pass through both of them then all the symbols on the line will turn into wilds. Further, this game is explicitly designed to allow players to get more pay lines at low costs through its 5 for 1 math model. This means that your winnings will multiply and grow manifold.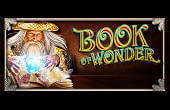 2.
Book of Ra – similar slot machine
There is even a free game bonus in the Book of Wonder. However, if you're interested in something more conventional then perhaps, you'll want to try Book of Ra. Book of Ra is like Book of Wonder in many ways but still offers unique elements. Furthermore, Book of Ra is also considered by many to be a simpler version of Book of Wonder.
In Book of Ra, you'll get the benefit of an in-depth storyline that will keep you riveted throughout your gameplay. The story is of a person from Egypt who has travelled to the US to find the mythical Book of Ra. This great game will see you learn about Egyptian mythology through its 5 reel and 9 line systems. The Book of Ra symbol in this game is the wild which will allow you to replace other symbols in the field. With this symbol, you'll also get the chance to get more spins.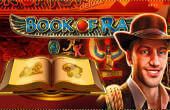 Play Book of Ra at StarGames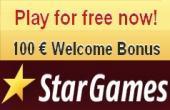 Register at StarGames and get €100 bonus
3.
Get welcome bonus and play Book of Ra online
Whether you go for the free Book of Wonder slot machine or the Book of Ra game, you should make sure that you get signing up bonuses. Signing up for both, the Book of Wonder video slot machine and the Book of Ra game through JohnnyBet will result in a significant increase in your winning margin. For example, if you deposit €100 at StarGames for Book of Ra through JohnnyBet, you'll get another €100 to play with in your account. Effectively, your initial usable deposit amount will double in size!