Few sports have changed so much over a short period of time as cricket - a sport that once provided limited betting opportunities is now one that offers endless betting odds with games being played on a continual basis, so it's important you have a great access to top-class cricket betting tips.
This is something we fully realize as we offer our readers the guide about betting on cricket with the chance to make constant profits from the available cricket betting odds via our cricket predictions with matches being played all the time.
Our free cricket betting tips will hopefully have lots of winners and you might even get rewarded yourself for posting cricket betting tips and predictions. All cricket fans will be keen for the chance to take part in our Tipsters League with a €30,000 yearly prize pool.
1.
Cricketing Nations
Cricket is mainly played by the commonwealth countries, so the most important competitors in this sport are nations such as England, Australia, New Zealand, Pakistan, India, South Africa and the West Indies. You won't see nations such as the USA, Russia or Spain trying to hit their opponents for six. Therefore, those of you from most European countries might need a bit of help in learning more about the sport and our family of tipsters will be at hand to help you with plenty of betting tips for cricket.
There are rankings available for Test, One-day and T20 cricket. At present, Australia top the Test rankings, while English players are on the top of the One Day Internationals rankings. Australian players are number one also in the T20 list.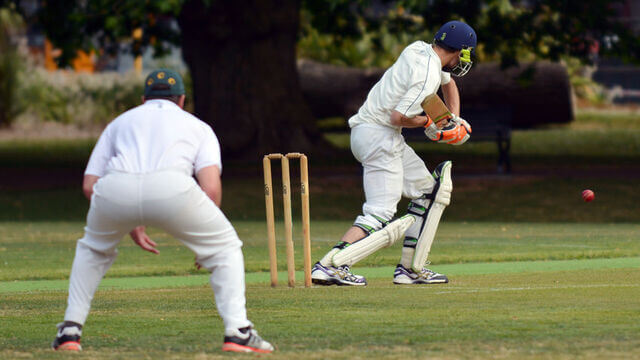 Keeping an eye on these rankings is important when looking to make betting predictions for cricket, as they show that some countries are much better at one form of the game than another. It is also very smart to watch matches live or even watching highlights can tell you a lot about the form of teams. Our tipsters knowledge of the sport will lead to some excellent cricket betting predictions being published and of course these all are free betting tips for cricket.
Hopefully, this article will also be a good starting point in learning more about the sport and the available odds for cricket. More cricket is played now than ever before so it's important to look out for our free cricket tips. Once you do start finding out more about the sport, you will soon realize it can be non-stop entertainment with a continual stream of betting opportunities and some impressive odds for cricket betting available.
2.
Forms of Cricket
The sport of cricket first started being professionally played back in the late 19th century and for nearly 100 years, it was dominated by matches that took between three and five days to complete. Test matches were the top events with each country having its own domestic tournaments. It is important to know that there are cricket live stream options for almost every event. The best place to look for cricket live streaming are bookmakers such as Bet365, William Hill, Unibet or 1XBET.
It was in the late 1960s that the sport began to change with the arrival of one-day cricket matches, first on the domestic scene with tournaments such as the Gillette Cup and they proved extremely popular. Rather than the possibility of playing for five days and the game still end in a draw, now fans saw matches concluded in one day with batsman hitting sixes all over the place and an exciting finish.
This century has seen the one-day cricket side of the game take the centre stage with the arrival of T20 cricket that sees a multitude of cricket odds available on matches. These games are fought out over 20 overs-a-side with matches taking just a few hours to complete. With plenty of off-the-field entertainment too, T20 cricket now rules the planet with tournaments being held all over the world allowing players to make their fortunes and allowing punters to get some big winnings so keep an eye out for our cricket tips.
3.
Top Cricket Tournaments
3.1
The Indian Premier League
If it's excitement that you are looking for, then the Indian Premier League comes top of the tree with a stack of cricket betting odds to add fun to watching the matches. As the T20 revolution began, it was India who created the most popular tournament in the world. It began in 2008 and is now a tournament that has a brand value of billions of dollars. Our readers and members can hopefully make big profits from the cricket odds for each match via our free cricket tips and predictions.
The Indian Premier League takes place every April and May and is preceded by an auction where the participating teams battle it out to buy the best T20 players in the world and some players can become instant millionaires.
Each game is attended by thousands and thousands of fans with games ending late in the evening under floodlights Throughout the game there are betting odds available, changing all the time and our tips could win you large amounts. Players from all over the world take part and it's a tournament that is shown globally including the USA and Canada. There are endless chances to win big money so keep a look out for our cricket predictions.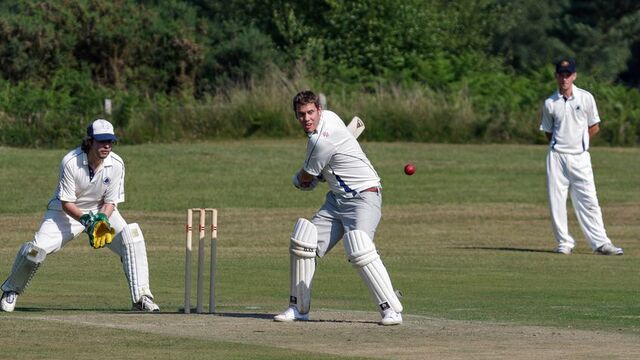 3.2
The Big Bash
This is Australia's version of the Indian Premier League and takes place in December and January with over 40 group matches so lots of betting odds available. There's a male and female version of the league and features players from all around the world, though not so many Australian test players as this country still puts a lot of emphasis on Test cricket, especially when it's the Ashes series. In the related article you can read more about it and find out some of the Big Bash League betting tips.
3.3
The NatWest Blast
This is the main T20 tournament held in England with 18 counties battling it out to be the winners. It is held between July and September with the matches attracting far larger crowds than for county championship matches and the subject of many cricket betting tips. There are plans for a franchise based T20 tournament which will be England's version of the Indian Premier League and when that starts there'll be lots of free betting tips on our site.
3.4
World Cup Cricket
Every year there are plenty of T20 and one-day internationals being played and there are two World Cup tournaments for both males and females so think of how many betting odds are available. The International Cricket Council World Cup is competed for over 50 overs-a-side with the first tournament being held in 1975. It's held every four years and the next takes place in India in 2023 with England defending their title. There will be plenty of cricket predictions for free available on JohnnyBet for this tournament in the future.
There's also the T20 World Cup with the next due to take place in India in 2021. The current World Champions are the West Indies who beat England in the 2016 final. So, check out the cricket odds for this massive tournament and look out for our free betting tips.
3.5
The Ashes
For many, Test match cricket is still the top form of the game. Matches take place over five days, though there are moves to shorten it to four. Teams face each other in a series of matches, usually between two and five.
The most famous and long-standing series of matches is between England and Australia who battle for the Ashes, though the excitement of an India v Pakistan Test comes close. Ashes series usually take place every couple of years and are tremendously popular with gamblers with plenty of betting opportunities available.
4.
Cricket Betting
Every game of cricket, whether it be a T20 game that will be over in a few hours or a test match that may last five days, has plenty of betting opportunities and lots of cricket odds so this site can publish plenty of predictions. It's possible to place a bet on every ball with opportunities available on how many runs will be scored, whether a wicket will be taken or whether it's going to be a no-ball or wide. Hopefully our cricket tips and predictions will bring you lots of winnings.
Main cricket bet options include:
Who will win the match?
Who will win the series?
Who will be the tournament winner?
Top run scorer
Top wicket taker
Method of wicket
Winner of the toss
Most sixes by a player
Most run outs
Race to 10 runs
5.
JohnnyBet Tipsters League
If you are registered as a tipster with JohnnyBet, then you are guaranteed entry into our Tipsters League with the chance to win some big prizes with a €30,000 prize pool being shared among the top contributors in the preseason and the main season. That's not the only reason for joining up as regular monthly contributors receive 10% of their winnings as a bonus.
If you are someone who thinks they know their hooks from their reverse swings, then joining our Tipster League is a great idea and we will welcome your cricket predictions for today. Your great knowledge will help the members of the JohnnyBet community to beat the bookies and earn long-term profits courtesy of your tips. Make sure you keep going back to the related article to see our sure betting tips.
JohnnyBet also offers excellent previews of upcoming matches and this includes cricket games from all over the world. There are plenty of ante-post cricket odds available in cricket, particularly for future Ashes series and World Cups.
6.
Cricket FAQ - Frequently Asked Questions
As you can see, cricket is a sport to take great notice of when trying to win big cash. There are lots of cricket odds available all the time and our cricket betting predictions will hopefully be spot on and produce lots of winners. Finally, here you have some of the most common cricket questions and answers to make sure the cricket knowledge will stay in your head for long time.
6.1
👉 How old is cricket?
Cricket has a long history and rich traditions all over the world. The first match os a game that now is known as cricket was played in England in the end of the XVI century. Its popularity has been constantly growing ever since.
6.2
👉 How many teams can play in a single cricket match?
Every cricket match requires two teams. There are eleven players in each team and during the game there are some circumstances that allow teams to make substitutions.
6.3
👉 What cricket events can be betted on?
There is no definite list of cricket events offered by the bookmakers. Most of them allow you to bet on almost every cricket games that is played all around the world. Thus, there is always a chance to use our cricket betting tips and win some money.
Place your cricket bets here: