With the last four teams still remaining in the competition, our Eurobasket 2022 betting tips don't rule out any surprise. We've already seen the biggest favourites being eliminated. Serbia lost in the Round of 16, while Slovenia suffered a bitter defeat in the quarter-finals. That's why you can see some unexpected teams among the current Eurobasket 2022 betting favourites. At Bet365, the current odds for the winner have France at 2.40 and Germany at 2.90.
Eurobasket 2022 Final Stage Information
| Eurobasket 2022 Information | Details |
| --- | --- |
| Remaining Teams | Germany, Spain, Poland, France |
| Semi-Finals | 16 September |
| Third Place and Final | 18 September |
| Host | Germany |
| Venue | Mercedes-Benz Arena, Berlin |
| Defending champions | Slovenia |
In our preview, we hope you'll find numerous valuable basketball picks and predictions for the semi-finals, the third-place game and, of course, the big final. If you're wondering who will be Eurobasket winners in 2022, read our article and try to find the correct answer alongside the highest odds for this most popular outright market. We guarantee that if you follow our tips, it will be easier to make significant profits from your bets taking advantage of the highest Eurobasket 2022 final winner betting odds.
1.
Eurobasket 2022 Preview
For the third time in a row, four countries host the Eurobasket tournament. Czech Republic, Georgia, Italy, and Germany will welcome the best European basketball national teams in September. The group stage ended on the 8th of September and after the round of 16 and the quarter-finals, now we're ready for the semi-finals (16 November) as well as the third-place match and the final (both on 18 November).
This year, we see at Eurobasket that everything can happen. Who would predict Greece, Serbia, and Slovenia not being in the top four? Germany and France look like obvious favourites to reach the final and win the whole tournament, but can we rule out Poland after their awesome performance in the quarter-final against Slovenia? Everything is possible.
Only four teams are still in the game. After the group stage, we said goodbye to Israel, the Netherlands, Estonia, Great Britain, Bosnia and Herzegovina, Hungary, Bulgaria, and Georgia. There were actually no surprises at that stage. However, during the round of 16, we saw Serbia, Croatia, Ukraine, and Turkey being eliminated, while in the quarter-finals Greece and Slovenia were surprisingly sent home by the Germans and the Poles, respectively. That's how you can be sure there are no weak teams left in the competition.
1.1
Eurobasket 2022 Knockout Stages Preview
Not all Eurobasket 2022 betting favourites did a good job in the quarter-finals. In the first quarter of the playoff bracket, Greece was almost a secure pick to advance to the semi-finals but Germany taught them a basketball lesson and defeat them quite easily. The second quarter didn't have such a clear favourite. However, as expected, Spain progressed to the semi-finals after a very even battle with Finland.
Eurobasket 2022 Knockout RoundsRound of 16

Germany

vs Montenegro

Greece

vs Czech Republic

Spain

vs Lithuania

Finland

vs Croatia

Slovenia

vs Belgium
Ukraine vs

Poland

Turkey vs

France

Serbia vs

Italy

Quarter-finals

Germany

vs Greece

Spain

vs Finland
Slovenia vs

Poland

France

vs Italy

Semi-finals

Germany vs Spain
France vs Poland
The third quarter saw a huge surprise. Slovenia, one of the favourites lost to Poland, a team which was seen as a complete outsider. Mateusz Ponitka was the hero of the day, scoring a triple-double only as the third player in Eurobasket ever. With such a superb game, the Polish team has every right to believe in reaching the final. Especially since in the semi-final, they will face France. The French team has already had troubles with Turkey and Italy in the knockout stages, needing overtimes in both these matches.
1.2
Who Is Missing Eurobasket 2022?
Unfortunately, there is a long list of players who don't play at Eurobasket 2022. For many different reasons, some of the finest basketball players in Europe won't participate in this tournament. Every Eurobasket 2022 betting favourite needs to deal with their respective losses. Spain will be without Ricky Rubio and Sergio Llull, Turkey can't use Omer Yurtseven, while Moritz Wagner and Maxi Kleber are unavailable for Germany.
| Eurobasket 2022 Teams | Missing Star Players |
| --- | --- |
| Spain | Ricky Rubio, Sergio Llull |
| Turkey | Omar Yertseven |
| Germany | Moritz Wagner, Isaac Bonga, Maxi Kleber |
| France | Victor Wembanyama, Frank Ntilikina, Nicolas Batum |
| Italy | Paolo Banchero, Marco Belinelli |
| Montenegro | Nikola Vucevic, Marko Todorovic |
| Serbia | Bogdan Bogdanovic, Milos Teodosic, Aleksej Pokusevski, Boban Marjanovic |
| Poland | Jeremy Sochan |
Moreover, France will play without Frank Ntilikina and Victor Wembenyama, Italy has to play without Marco Belinelli and Paolo Banchero, and Poland can't use Jeremy Sochan. The list of players missing Eurobasket in 2022 ends with well-known names such as Nikola Vucevic (Montenegro), Bogdan Bogdanovic, Milos Teodosic, Aleksej Pokusevski (all three from Serbia), and most probably Tomas Satoransky (Czech Republic) and Kostas Antetokounmpo (Greece). However, it's still going to be a great tournament, so let's analyse the latest Eurobasket 2022 betting odds.
2.
Eurobasket Winner Betting Odds
What are the latest Eurobasket 2022 quarter-final odds? According to Bet365, Germany and France are now the two main favourites. They can meet in the final, which would be a fantastic game. Bet365 has France at 2.40 and Germany at 2.90 to win the whole tournament.
Who will win Eurobasket 2022 according to Unibet?
France - Yes at 2.25
Germany - Yes at 2.50
Spain - Yes at 4.75
Poland - Yes at 12.00
Moving on with the Eurobasket winner outright betting odds, the Spanish players are the third Eurobasket 2022 betting favourites to win the tournament. They are at 4.50 with Bet365. Finally, Poland is the outsider, priced at 10.00. However, given their performance against Slovenia, you can't write them off completely.
Eurobasket 2022 Winner | Outright Betting Odds
Last update:
Don't forget to visit William Hill and Unibet for the odds as well. They also have released their Eurobasket 2022 outright odds. And if you want to know how to choose the best values, we advise you to read our guide to comparing 1x2 basketball betting odds we prepared for punters in the related article.
3.
Eurobasket 2022 Betting Prediction
We must admit it's difficult to shape accurate Eurobasket 2022 betting tips so early before the tournament. However, there are some picks and predictions in which we strongly believe. For example, our key Eurobasket prediction is for Spain to make it to the big final. Even if their squad is far from its prime, you must respect its class. Since 1997, Spain finished in the top four in each of the ten Eurobasket tournaments, having won three. And they are definitely able to beat Germany in the semi-final.
Continuing with our Eurobasket 2022 predictions, we have to mention France. They have never won this competition and this year, they have a perfect opportunity. Therefore, another Eurobasket 2022 prediction is to bet on France against Poland in the semi-final and then in the final. But if you're brave enough, you can always take advantage of the highest Eurobasket odds and bet on Poland to deliver at least one more surprise and beat France.
Latest Eurobasket Winners
| Year | Winner |
| --- | --- |
| 2017 | Slovenia |
| 2015 | Spain |
| 2013 | France |
| 2011 | Spain |
| 2009 | Spain |
| 2007 | Russia |
Finally, in our more universal Eurobasket 2022 betting picks, we want you to focus on each game separately. Tips and predictions for particular matches will depend on the current situation in the Eurobasket 2022 groups, so always check the latest news and starting line-ups. Our basketball under/over tips shared in the related article may be useful as well. And our last and bold Eurobasket betting prediction is to support Germany – they may lack superstars, but collectively, they're always solid and ready to defeat everyone.
3.1
Eurobasket 2022 Free Bet
Betting on Eurobasket 2022 online is easier when you can access free bets. Luckily, our recommended bookies can spoil you with them once you register there. Use our links and promo codes to join the Bet365, William Hill, and Unibet communities. When you meet applicable requirements, you can receive up to €50 in Eurobasket free bets.
But remember to read the terms and conditions first. While the general rules may be the same at all bookmakers, the exact amounts of qualifying first deposits, the minimum odds for the first bet, and wagering requirements vary depending on the sportsbook you choose.
3.2
How to Bet on Eurobasket Winner
There isn't anything complicated with using our Eurobasket 2022 betting tips for your bets. First, you need at least one player account at William Hill, Unibet, or Bet365. Then, decide which Eurobasket winner betting predictions attract you the most. What's left is to compare available odds and go for the bookmaker offering the highest value so you can bet online on Eurobasket winner and maximise your profits.
Bet on Eurobasket matches at the best odds: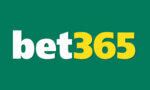 Bet365
Bonus Sports
Bet $1 & Get $365 in Bonus Bets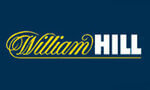 William Hill
Bonus Sports
Bet £10 get £30 in free bets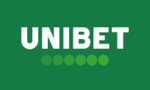 Unibet
Bonus Sports
$100 Risk Free Bet
4.
Eurobasket 2022 FAQ
4.1
🏀 Who are the Eurobasket 2022 host countries?
All the knockout stage matches will be hosted by Mercedes-Benz Arena in Munich, Germany. It is also the venue for the final match.
4.2
🏀 When are the Eurobasket 2022 dates?
The knockout stages begin on the 10th of September, the quarter-finals start on the 13th of September, and the semi-finals are due on the 16th of September. The final is on the 18th of September.
4.3
🏀 Who is a favourite in Eurobasket winner outright odds in 2022?
Germany and France are the main contenders in Eurobasket 2022 betting odds showings by Bet365.
4.4
🏀 What is the best Eurobasket 2022 prediction?
If we were to pick only one from our Eurobasket 2022 betting tips, we would place a bet on Spain to reach at least the semi-finals.