One of the oldest bet types in sports betting history is the correct score market, or the 'exact result' in other words. It can be a very profitable market, albeit one with high risk too given how difficult it can be to accurately predict the exact result.
Often, it can be sadly overlooked in favour of similar markets too. Lots of bettors are familiar with Both Teams to Score and Over/Under 2.5 Goals – two of the most popular football betting markets – but did you know that if you 'Dutched' a couple of exact result bets instead you would usually win more money?
Dutching, for the uninitiated, is when you place more than one bet on the same market.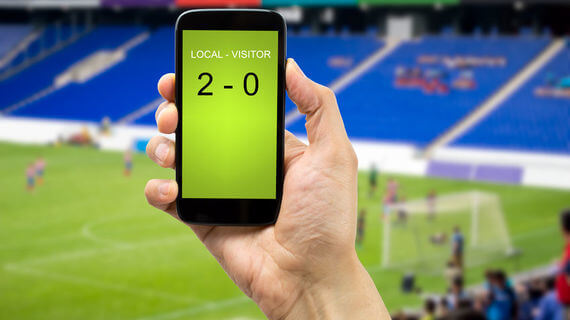 1.
What is exact result bet?
Imagine you think that Manchester City will beat Liverpool, but you think both teams will score. Here are the odds:
Manchester City to Win (2.00)
Both Teams to Score (1.50)
Over 2.5 Goals (1.66)
Exact Result: 2-1 (7.00)
Exact Result: 3-1 (9.00)
When you think about it, you can bet on both 2-1 and 3-1 to Manchester City and still accumulate a bigger profit than if you backed City to win on its own or both teams to score etc.
Of course, we recognise the risk – we need to get both the winner right and the correct result – but the rewards come in those inflated prices.
2.
Which Sports are Exact Result Bets Available For?
Pretty much all sports have an exact result available!
Football is the most notable, and other 'low scoring' sports can also be wagered upon: tennis (as far as sets are concerned), darts, snooker, ice hockey…that sort of thing.
There are some correct score markets available for high scoring sports too, such as rugby, basketball and American football, but these are rare and, arguably, should be avoided.
3.
Exact Result Betting: Tips and Strategy
If we start with football, there are some ways in which you can maximise your chances of being a successful exact result bettor.
Firstly, only wager on games where there is a clear narrative for you to work with. Are you expecting one team to win comfortably, and maybe keep a clean sheet? 1-0, 2-0 and 3-0 become viable wagers.
Are you expecting a low scoring game between two evenly-matched teams? Perhaps 1-0, 0-1 and 1-1 are opportunities to bet on.
As far as tennis is concerned, we have an even greater insight. Remember the different surfaces: it is harder to break serve on grass than clay, for example, given how quick the grass plays.
So, tournaments like Wimbledon have matches with lots of games in each set, and when two big servers collide more often than not those sets end 7-6 to one or the other. Explore the exact result market within each set and you might end up in profit!