Johnnybet always aim to give our readers the very best deals possible. That's why we partner with many online casinos and let you claim the most generous welcome packages that they offer. We also have a useful community feature that lets you enter freeroll tournaments across multiple poker rooms. This community page is for readers to post details about what tournaments are running, at what sites, and how to enter them.
Most online Poker tournaments require players to enter a password before joining, but when you read this page, you will see many passwords revealed, which gives you the chance to register at the site being discussed, and join in the tournaments for free. Each freeroll posting has details of where the games are being held, the start times, name of the tournament, the prizes values, and the all-important password needed to join in.
1.
What is a Freeroll?
Poker tournaments are a popular way to play against other competitors through several rounds, during which players are knocked out until the final few are left at the last table. Most tournaments feature a 'prize pot' made up of a portion of an entry fee paid by each person competing, with the winner, or often several top-ranked players sharing the prize pot between them.
With a freeroll tournament, there is no entry fee, and players just need to register to join in, usually with a freeroll password of the type displayed here at JohnnyBet. This means that even though you have not paid to enter the tournament, a real cash prize will be there for the winners to claim, making this a risk-free way to play Poker and perhaps earn some cash.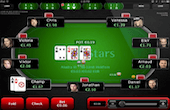 Freeroll Passwords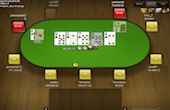 What is a Freeroll?
2.
Up-coming Freerolls
At JohnnyBet there is also a very popular page that details what freeroll tournaments are due to start in the near future, so even if no password has been revealed, you can still see what freerolls appeal to you and sign up to the sites in question, ready to join in before the games begin. These include not just Poker rounds, but also other gaming competitions where the aim is to knock out others and claim the prizes at the end of the games.
This information is regularly updated, making sure that you don't miss any of the action and can join to Poker Passwords Addicted group, using the handy links that JohnnyBet feature to get quick access to the right places in plenty of time to start playing.