If you are a fan of slot machine games, Gonzo's Quest is a title you must have heard of. This slot takes us away to South America where the most famous conquistador Gonzalo Pizzaro is searching for the mythical El Dorado – the city of gold. Players' task is to help him achieve this goal. Actually, we've already written about this game, so if you want to know more about the basic version of this slot read about Gonzo's Quest at JohnnyBet and play at the casinos showed at the very top of this article.
But let us focus more on something little revolutionizing. Let us tell you about Gonzo's Quest VR version. NetEnt – the producer of this game – prepared something special for slot machine fans. Start your journey with Gonzo, and feel the thrill of an adventure as you are there with him. The immersive gameplay takes you to these amazing places where you will be able to live through the amazing adventure.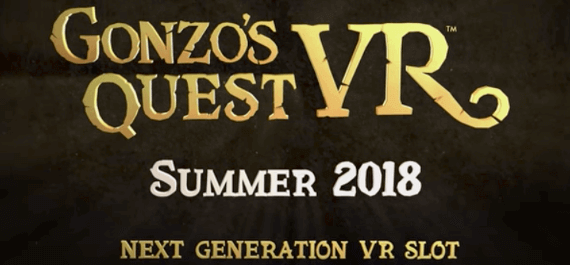 If you are the owner of any VR device like Samsung Gear VR, Oculus Rift, PlayStation VR or any other equipment like that you know how amazing playing in that kind of environment can be. You will be able to experience the same emotions with Gonzo's Quest Virtual Reality version. But unfortunately these are not cheap, at least for now. For example, Playstation VR price is not stated on the official Playstation site, but on Amazon it is under £200 which is probably the cheapest you can find it online.
So far the producers didn't show a lot of the gameplay but from what we've seen, this is something to wait for. Gonzo's Quest in 3D enables you to live the adventures with Gonzo as you are in there with him. You will be able to look around in full 360-degree view and admire the rainforest around you. What is a great idea from NetEnt is that you will be able to see the paytable and the rules without the need to leave or pause the game. Simply look to your left and all of this will be visible there. What a great feature!
So to sum this up. VR Gonzo's Quest will be available for all of us in the summer of 2018, at least it is what the producers are saying. So far we didn't have the opportunity to play it at JohnnyBet, but are so excited to check it out, it is beyond belief.
If you want to see more of the gameplay, here is a little video coming from NetEnt:
If you got interested in this subject, read about VR online casinos at JohnnyBet.