You may have heard about handicap betting in sports such as football and rugby but this is not the same as handicap in horse racing.
Handicap betting involves a specific betting market which is created to make a more even playing field for betting purposes. Horse racing handicap has been formed to try and make all the horses in a field finish as close to each other as possible.
This adds to the excitement of a race but how does it work?
1.
How does a horse racing handicap work?
The horses which run in a handicap race run off different weights and these are designed to try and give every horse the same chance of winning the race. Imagine you have a horse called The Best and he is expected to come out on top in the race. His rating is 70 and he should. In normal circumstances, have no problem coming first.
You then have another horse called Not Bad and he is a decent runner but not as good as The Best. His rating is 60 and although he would do well in most races, he is not expected to beat The Best in this race.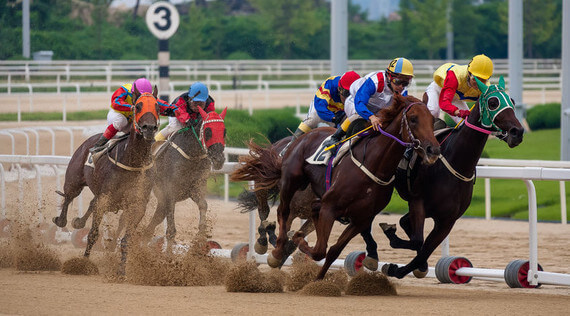 Racing at the same weight, The Best will, in most cases, always beat Not Bad because he is rated better. However, in handicap horse racing, The Best must allow Not Bad to race along with him on a level playing field.
So, to make that happen, The Best will have to carry more weight on him than Not Bad. Having to carry this extra weight should make The Best a little slower and give Not Bad an even chance of beating him in the race, along with all the other horses which are participating. Now, because you already have more knowledge about handicap in horse racing betting, you can try and use it in practice while backing our tips and betting picks for the upcoming Royal Ascot provided in the related article.
2.
Who is responsible for applying the handicap?
The British Horse Racing Authority are responsible for applying the handicap and they have been watching all the horses regularly to give an accurate weighting.
Handicaps are always split into difference classes, such as class 1,2,3 through to 7, with 1 being the best and 7 the worst. This is done so horses race against others of similar ability.
In terms of betting, handicap horse races can be difficult to predict. The favourites are not clear and the number of favourites who do win are not as high as standard horse racing.