Strategy is one of the most popular genres of video games. Thanks to the development in technology and internet connections real-time strategy games have taken off and are now one of the leading forms of video game entertainment. Multiplayer online battle arena (MOBA) games are one example of real-time strategy games.
MOBA games usually involve a group of players who each control an individual character and participate in tasks on a map. There are various victory conditions which need to be met in order to win the game including destroying structures and defeating the enemy team. Due to the team and competitive nature, MOBA games have become one of the leading genres in Esports.
There has been no better time to get involved and both play and bet on multiplayer online battle arena games, but what are the most popular games?
1.
League of Legends
League of Legends, also known as simply LoL is developed and published by Riot Games for Microsoft Windows and macOS. It is a freemium game which means you can play it for free but there are also microtransactions within the game. League of Legends has emerged as one of the leading Esports games and all players within a match start on the same footing, leaving it up to the individual to improve their own character.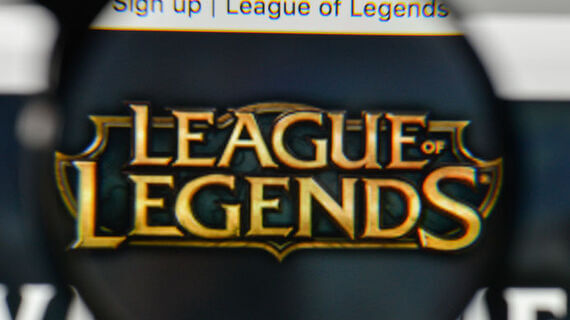 The aim of LoL is usually to destroy the opposing team's Nexus, which is located in their base. There are plenty of different characters to choose from and this game is one of the most watched in terms of MOBA live streaming.
Want some more LoL betting tips? Well, we've got a whole article on that!
2.
Smite
Smite was originally released in 2014 but remains one of the go-to MOBA games in 2020. The game is based on a third person perspective where players take control of a god or goddess and battle opponents. There are many customization options for characters in Smite and the game attracts plenty of Esports attention, with massive prize pools available.
When it comes to MOBA betting, this is one of the best MOBA games to bet on.
3.
Dota 2
This game is a sequel to Defense of the Ancients and Dota 2 usually involves teams of five players who each control a different character. The characters or 'heroes' face off against each other with the main goal to defeat the other players. It is also possible to collect loot throughout the game and this can be used in various ways to improve your chances of winning.
Each team begins by occupying their base and attempts to defend it from the other team. Dota 2 is completely free to play and you do not need to purchase anything to enjoy a good gaming experience. However, there are loot boxes and subscriptions which can be purchased to help players succeed.
When it comes to watching esports online, Dota 2 enjoys a huge following and the tournament prize money is incredible. The same applies to MOBA betting and this game is very popular for Esports punters.
Be sure to check out our best eSports betting sites article that might give you even more insight before you place your bet.
4.
Heroes of the Storm
This game was released in 2015 and Heroes of the Storm includes everyone's favourite Blizzard characters. Many of the heroes and locations used in the game are drawn from other top Blizzard games including Warcraft, Diablo, StarCraft, and Overwatch. With such a wide variety of characters and environments it is no wonder Heroes of the Storm remains one of the hottest MOBA games available in 2020.
When it comes to online competitive play in the Esports arena, this is another game which attracts a huge prize pool, sometimes over $1 million.
If you are a newcomer to playing MOBA games, you may be wondering which game is best to start playing. We would suggest Heroes of the Storm as it is the easiest to pick up and more friendly than the other games highlighted above. The online community is regarded as being one of the most welcoming of all the MOBA games.
5.
Betting on MOBA Games
There are several ways to enjoy multiplayer online battle arena (MOBA) games, one of which is MOBA betting. If you are wondering how to bet on MOBA you are in the right place.
We have already introduced the best MOBA games to bet on above but at which betting sites should you place your bets? We recommend starting off by using one of ArcaneBet, Thunderpick, STSBet and Bet365 for your MOBA betting. Both ArcaneBet and Thunderpick have been created especially with Esports in mind and not only will you find a wealth of odds for the four games above you can also enjoy MOBA live streaming.
STSBet and Bet365 are more for general sports betting fans but have a great Esports section which is perfect for MOBA betting. However, before you head off and start betting don't forget to check out the latest MOBA betting tips for the best chance of placing a winning bet.