La Liga is the top division in Spanish football and today we are delighted to bring you the latest information for La Liga live streaming. La Liga is home to some of the most popular football clubs in the world, including Real Madrid, Barcelona, Atletico Madrid, Sevilla, Valencia, and Villarreal. La Liga has long been held in high regard and is one of the most exciting leagues to follow in Europe.
Many of the top Spanish clubs are home to the world's leading players and you can watch them live every week using a La Liga online broadcast. You can find out everything you need to know to access a La Liga live stream for the upcoming season below. We will tell you how to watch La Liga online and introduce a La Liga online stream for free.
1.
La Liga Broadcasters in Europe
Once you take advantage of our latest betting tips and predictions for La Liga matches, it's good to know where you can follow the action live. Before we discuss La Liga streaming live online, we must introduce some of the Spanish football broadcasters for Europe. Some of these broadcasters will show La Liga matches live on television but also have an accompanying La Liga online transmission. It is important to note, that when accessing Primera Division live streaming via an official broadcaster, there is usually a monthly or annual fee attached to gain access to the La Liga live streaming service but the quality and presentation is of the highest standard.
Beginning with the United Kingdom and the official La Liga online broadcasters is Premier Sports. You must subscribe to use this service and it offers a television channel to watch Spanish games plus a Primera Division live stream on their website. It is also possible to download the Premier Player App for mobile devices meaning you will never miss a La Liga match again thanks to mobile live streaming. Moving to Germany and Spanish La Liga streaming online is available on DAZN. This is another paid service and by joining you will have access to the La Liga online transmission via television, mobile, computer, and games consoles.
Some of the other major broadcast partners of La Liga include Setanta Sports, which is available in several European countries including Armenia, Belarus, Estonia, Latvia, Lithuania, and Moldova. Eleven Sports is another popular European La Liga live stream broadcaster. Eleven Sports is subscription-based and can be found in Belgium, Luxembourg, Poland, and Portugal. So, there are many La Liga live streaming services available in Europe but they call come at a cost. Next, we will take a closer look at some of the worldwide La Liga broadcasters.
2.
Spanish La Liga Transmission in the World
As highlighted at the top of the page, Spanish football is hugely popular across the planet and football fans outside Europe want access to live coverage of La Liga matches. Thankfully, there are several major broadcasters providing live La Liga games throughout the season. beIN Sports is a good example and this is one of the leading Spanish football broadcasters in Asia and the Middle East.
A subscription with beIN Sports will give you access to fantastic Spanish football content, including live matches and analysis. beIN Sports is available in Brunei, Hong Kong, Laos, Malaysia, New Zealand, Philippines, Singapore, Thailand, and several countries throughout Africa and the Middle East.
Bonus with JohnnyBet
Exclusive Bonus 100% up to €/$130 (or currency equivalent)
Standard bonus on 1XBET
100% up to €/$100 (or currency equivalent)
For La Liga fans in the Americas, ESPN and Sky Sports are the two main broadcasters of Spanish football. They offer television and La Liga streaming live online using their websites and mobile apps. Again, you must pay a monthly or annual subscription if you want access to these channels. If you cannot afford to pay a subscription fee, all is not lost and we have details of where to watch Spanish La Liga online for free.
You are always encouraged to sign up to the official broadcasters in your country but what about La Liga betting and streaming? If you enjoy betting on La Liga and you are already online, can you access La Liga online stream for free? You can find the answer below but remember to check the streaming opportunities for other leagues as well. For example, look at the list of Premier League live stream online offers provided in the related article.
3.
La Liga Online Live Stream
Some of the world's top online bookmakers have access to a La Liga free live stream. When we say 'free', there may be some access restrictions but you do not have to pay a monthly fee. Bet365, Unibet, and 1XBET are all good examples of online bookmakers who offer a live streaming service for football games around the world, including a La Liga online stream for free.
However, to get access to La Liga live streaming at these online bookmakers, you first need to create an account. We recommend you use our promo codes and links when creating an account at Bet365, Unibet, and 1XBET because doing so will get you access to free bets and welcome offers. You can use free bets when having a wager on La Liga.
Having created an account using our bonus codes, you can make a deposit and place a bet on La Liga. Doing so will grant you access to Primera Division live streaming at the online bookmaker of your choice. Having a funded account or placing a bet is all it takes to become eligible for the live streaming service. For those who enjoy betting in-play, La Liga streaming live online is perfect because not only do you have the latest betting odds at your fingertips but you can also follow the action live, all in the same place. There is no need to have multiple windows open, you have everything you need.
So, if you are planning to have a bet anyway, you will get Primera Division live streaming as a bonus. However, the service will not be available in all regions, so you must check the live streaming listings at the online bookmakers, with Bet365, 1XBET, and Unibet all having listings on their websites and mobile apps.
Find La Liga Live Streaming: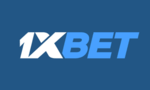 1XBET
Bonus Sports
Exclusive Bonus 100% up to €/$130 (or currency equivalent)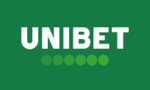 Unibet
Bonus Sports
$100 Risk Free Bet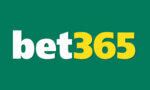 Bet365
Bonus Sports
Bet $1 & Get $365 in Bonus Bets
4.
Is La Liga Live Streaming Legal?
Yes, if you access a La Liga live stream using an official online bookmaker, it is legal. Online bookmakers have made arrangements with the official broadcasters to show Spanish La Liga streaming online and you have nothing to worry about regarding legal issues. If there is any reason La Liga live streaming is not legally available in your country, it will be unavailable via online bookmakers.
There is no danger of you accessing illegal streams via online bookmakers who hold official licenses. If you stick with our recommended online bookmakers, including Unibet, Bet365, and 1XBET, all their live streaming sports events are legal, including La Liga live streaming.