1.
Mondogoal Review - How It Works
Mondogoal max bonus (maximum bonus online)

| | |
| --- | --- |
| Mondogoal Promo code December 2021 | Mondogoal Promo code January 2022 |
| February 2022 | March 2022 |
| April 2022 | May 2022 |
| June 2022 | July 2022 |
| August 2022 | September 2022 |
| October 2022 | November 2022 |
Mondogoal runs matchday, daily, and weekly games based on various national leagues and tournaments. Players just log in, and decide if they want to just play for the day, or enter a round that carries on for a few days. By using the easy filtering buttons, they can choose a league, such as the English Premier League, Bundesliga, Italian Serie A, or many other top flight national leagues.Then, there is a choice of contests within the selected league, at different entry fees, number of participants or prize payouts. Alternatively, players can go head to head with a friend, or sign up to an existing tournament, all of which is easily done via the well-designed site navigation.
The number of Mondogoal users in a contest can range from just two, through to 500 in the freeroll tournaments, that have no entry fee but ofer real cash prizes.
The next step is to build a team of 11 players from across the actual league selected. Each competitor is given a budget to spend on players, so the better players cost more to purchase. This is where the skill comes in, as the strongest team needs to be built using the available fantasy funds, and once you have your players, it's time to enter the team into the contest.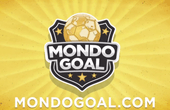 Mondogoal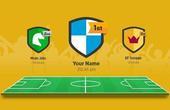 Mondogoal Fantasy Football
Depending on where users live, this can either be done by uploading real funds, for a cash prize, or in some territories, due to local laws, players cannot play for real but still enjoy the games for fun.
Then the software takes over, and the games unfold. Mondogoal use Opta Sports software, which is guaranteed to be fair, stable and reliable, so the virtual games play out, and you can see how your team is doing in the league.
Live stats are displayed for players as teams score to gain points, but if any of your team gets booked, concedes too many goals or commits too many fouls, they will lose points, so it's not just the number of goals scored that decides where a team is positioned in the league.
If your team wins, you get a cash prize paid directly back into your Mondogoals account, which can either be withdrawn, or used to play further games. Unlike other sites that only pay winnings at the end of a season, Mondogoal users will see funds returned in a couple of days.