Mondogoal Promo Code:
| Bonus Type: | Bonus Description: |
| --- | --- |
| Fantasy Football: | No bonus available |
| Win Cash: | Mondogoal is no longer opened for cash play |
| Mondogoal Promo Code: | SEE OUR CODE |
Mondogoal is an online fantasy football operator where players get to create whole leagues made up of the best teams and players from across the world. Fully licensed by the UK Gambling Commission, users can either play for real money or simply enjoy the competition for free, while Mondogoal is the official fantasy partner of FC Barcelona, Manchester City, AS Roma, Liverpool and West Ham among others.
Run by a team that includes the former head of digital at AS Roma and featured in Forbes magazine, Yahoo! and BSports, Mondogoal Fantasy Football has thousands of members playing games either against friends or as part of leagues.
There are new player bonuses, cashback guarantees, freeroll contests and more to help Modogoal users make the most of their time at this exciting site. Signing up to an account is free, with a promo code Mondogoal, and there are no on-going fees for being a member.
Configured to work on a desktop PC, laptop, mobile or tablet computer, the action at Mondogoal can be enjoyed around the world, in free-play or real-money modes.
1.
Mondogoal Review - How It Works
Mondogoal max bonus (maximum bonus online)
Mondogoal Promo code June 2023
Mondogoal Promo code July 2023
August 2023
September 2023
October 2023
November 2023
December 2023
January 2024
February 2024
March 2024
April 2024
May 2024
Mondogoal runs matchday, daily, and weekly games based on various national leagues and tournaments. Players just log in, and decide if they want to just play for the day, or enter a round that carries on for a few days. By using the easy filtering buttons, they can choose a league, such as the English Premier League, Bundesliga, Italian Serie A, or many other top flight national leagues.Then, there is a choice of contests within the selected league, at different entry fees, number of participants or prize payouts. Alternatively, players can go head to head with a friend, or sign up to an existing tournament, all of which is easily done via the well-designed site navigation.
The number of Mondogoal users in a contest can range from just two, through to 500 in the freeroll tournaments, that have no entry fee but ofer real cash prizes.
The next step is to build a team of 11 players from across the actual league selected. Each competitor is given a budget to spend on players, so the better players cost more to purchase. This is where the skill comes in, as the strongest team needs to be built using the available fantasy funds, and once you have your players, it's time to enter the team into the contest.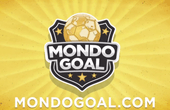 Mondogoal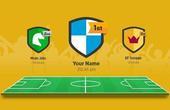 Mondogoal Fantasy Football
Depending on where users live, this can either be done by uploading real funds, for a cash prize, or in some territories, due to local laws, players cannot play for real but still enjoy the games for fun.
Then the software takes over, and the games unfold. Mondogoal use Opta Sports software, which is guaranteed to be fair, stable and reliable, so the virtual games play out, and you can see how your team is doing in the league.
Live stats are displayed for players as teams score to gain points, but if any of your team gets booked, concedes too many goals or commits too many fouls, they will lose points, so it's not just the number of goals scored that decides where a team is positioned in the league.
If your team wins, you get a cash prize paid directly back into your Mondogoals account, which can either be withdrawn, or used to play further games. Unlike other sites that only pay winnings at the end of a season, Mondogoal users will see funds returned in a couple of days.
2.
Mondogoal Bonuses and Promotions
As of December 1st, Mondogoal will no longer be open for cash play. We have decided to move forward as business to business operation. All remaining balances are segregated and available for withdrawal. Please continue to play our freeroll contests and look for us on your favorite betting platform.
3.
Other Details
Deposits into a Mondogoal account can be made using Visa or MasterCard, although other options will soon be made available and no Mondogoal bonus code is required. As the site is fully licensed, players funds are completely safe, as are their personal details, and all winnings due are processed quickly.
Customer Support can be contacted via email, with a response usually received almost immediately, while there is a useful FAQ section that should help new users get a handle on how the site works and how to make the most of it.
Mondogoal is an excellent place to enjoy fantasy football games and has an outstanding range of leagues, prizes and options to choose from. It is a very safe and secure site to use, where all members will be treated fairly and thanks to a big signup bonus claimed with a Mondogoal promo code during registration, you can play more of the games for free.
Tags: código promocional, code promotionnel, codice promozionale