OZ Lotteries are an online provider of lottery games in Australia. They are a fully accredited retailer of official Australian lotteries and owned by leading Australian technology company, Jumbo Interactive Ltd.
OZ Lotteries own the exclusive rights to sell lottery games on the internet in Australia on behalf of two other companies, who are the main lottery exporters in the country. They are, TMS Global Services Pty Ltd and TMS New South Wales. However, despite being run from Australia, with a view to Australian people playing the lottery on the website, players do not have to live in Australia to play the games.
Another feature of OZ Lotteries, which makes it different from other lottery companies, is that tickets can only be purchased on the website. They only support tickets purchased online, at Ozlotteries website.
The main lotto game, is played on Monday, Wednesday and Saturday each week, with the Saturday draw providing the largest jackpot, usually in the region of at least $3 million. The Monday and Wednesday draws have a jackpot of at least $1 million. To enter, players are required to pick six numbers between 1 and 45 and the machine will draw 8 balls, the first six of which need to be matched, in order to claim the jackpot. The last 2 balls are additional numbers, which can be used to win prizes of lower value.
If the jackpot is not won, it is rolled over the following week and this can lead to huge jackpots, of over $20 million.
1.
OZ Lotteries Promo Code
OZ Lotteries max bonus (maximum bonus online)

✓

OZ Lotteries Bonus code October 2020

✓

OZ Lotteries Bonus code November 2020

✓

December 2020

✓

January 2021

✓

February 2021

✓

March 2021

✓

April 2021

✓

May 2021

✓

June 2021

✓

July 2021

✓

August 2021

✓

September 2021
At the time of writing, OZ Lotteries are offering players who sign up the play on the website, two PowerBall games for free. Simply sign-up on the website, enter a lotto draw and take advantage of two free PowerBall games, which will be awarded to your account. There is no time schedule posted on this promotion but keep checking the JohnnyBet website, as we will let you know if this changes and when new promotions are released.
2.
The Pools
A common feature on many lottery websites around the world, is a sports related game, usually focusing on football. The Pools on the OZ Lotteries website is one such game, where 38 matches are selected around the world and to play, it's just a case of picking 6 games which will end in a draw.
The 6 drawn games, which have the highest aggregate goals scored, will be declared the winner. The jackpot for this game is usually around $60,000 and each game costs $1.15.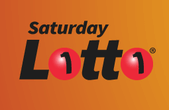 Huge jackpots waiting every Saturday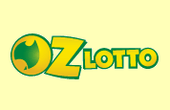 Play the best australian lotteries online!
3.
Other Games
There are a few other games to choose from on the OZ Lotteries website. These include OZ Lotto, PowerBall, SuperJackpot and MegaJackpot.
OZ Lotto is similar to the standard lotto game mentioned above but players need to pick seven numbers between 1 and 45. Nine balls are drawn in total and the first seven need to be matched, in order to win the jackpot.
PowerBall involves two sets of numbers being drawn, one set between 1 and 40 and the second set between 1 and 20. Players choose six numbers from the first set and one number from the second set. The Super and Mega Jackpot games operate very much like a raffle, in that tickets are purchased, each with a unique number and the winning tickets are drawn at random. Prizes for these games can be up to $7 million.
4.
Sign Up with JohnnyBet for the Latest Promotions
OZ Lotteries are always coming up with new and exciting ways to play, in addition to new promotions. If you want to get access to all of the latest promotions that OZ Lotteries are offering, you want to sign up through the JohnnyBet portal. There is no better way to take advantage of the sign-up promotions and offers that OZ Lotteries is offering to new players and there is no better way to keep track of what is going on in the betting world. JohnnyBet is your place on the web to make wagering your own online paradise and win as much as possible as often as you can.
Tags: OZ Lotteries promo code 2020, Ozlotteries review, lotto Australia, powerball Australia, OZ lotto online, the pools, voucher code, coupon, bonus code OZ Lotteries, Australian online lottery.
comment OzLotteriesPromoCode