At the beginning of any season, there are numerous Serie A betting tips from apparent "expert tipsters" to follow, but, obviously, as the competition progresses, Serie A predictions as to which team is going to win the scudetto (an Italian term used for Serie A) are constantly changing. At this point, we the bookmakers have already released the odds for the winner of Serie A title - they are led by Inter Milan at 3.00 followed closely by Napoli at 3.50 nd Juventus at 4.00 - all with bet365. Below, you find a number of tips which may be useful this season.
We take a look at the league itself and its regular challengers and analyse the odds situation surrounding betting online on Serie A markets.
1.
Serie A Betting Preview
Season after season, Italian football betting predictions are as competitive as the title race itself. As one of the top three leagues in Europe, making a Serie A winner prediction is not an easy task, due to the guaranteed strength of a high percentage of the comping teams.
The usual suspects will feature, as always, in any Serie A betting tips due to history, support, and squad depths. The two Milan-based teams – AC and Inter, along with Juventus, will constantly be regarded as the ones to beat; but the likes of Napoli (that has won the title in the previous season), Roma, Atalanta and Lazio have frequently demonstrated that they are prepared to dispute that fact, out on the pitch.
The prospect of Champions League qualification for the top four just intensifies the battle, and with a further three European places (two for Europa League group stages, and one for the Europa Conference League) to fight for, most of the 20 team division, will have genuine aspirations to contest to that end.
2.
Italian Serie A Betting Odds
Finding value in Serie A winners outright betting odds is certainly never easy, as bookmakers are smart. However, there often is a dark horse that emerges, or clever betting opportunities lurking in the markets, be that winner, relegation, top-four finish, leading goalscorer, most assists, or anything else that might appeal; it is just a case of spotting it and just as importantly, acting on it at the right time.
Serie A winner betting odds need to be properly appraised, taking into consideration past successes of the team and the coach, the strength of the squad, and the settled nature of a club behind the scenes. That final point, in particular, can sometimes go unnoticed, and there might be what appears to be generous odds for Serie A champions being offered, but often the bookmaker, especially one of the leading brands such as 1XBET, Bet365, Unibet, or William Hill, will have their finger on the pulse and set their odds accordingly.
Evaluating Scudetto betting odds requires some proper time and energy, but it could definitely be worthwhile, as that is where the potential for finding an edge in a wager can be uncovered. The offers for "futures" gambling with regards to Italian football betting odds, are constantly adjusted throughout the season, so it can be a case of holding your nerve, and striking at the right time to capture the most favourable Serie A betting odds.
It can be frustrating to place a bet at one price, then find a short time later that the Italian Scudetto winner odds have drifted, just because of an injury or suspension. So if there is a belief in a forecast made, measuring the likelihood of fluctuation in the betting odds and either taking a punt or holding off temporarily can make a significant difference to any eventual profits. Also, don't forget to compare odds before you bet on a given result; and if you don't know how to do it, learn it from our guide on 1x2 odds comparison prepared in the related article.
3.
Serie A Prediction
Tipsters making aSerie A betting prediction are probably quite calculating with their Italian Serie A betting picks, having considered multiple scenarios; but in reality, the strength of the competition between most of the clubs in the league, is such that any forecast made, would always be delivered with a cautionary note attached.
Juventus, even if only by their name alone, will always feature amongst a great deal of any Serie A Scudetto predictions. Ignoring them would be both unthinkable and slightly foolhardy. The Milan pair of AC and Inter is relentlessly consistent in their pursuit at the top and the teams like Napoli, which succeeded in the previous season, Roma and to an extent, Atalanta, always should be considered as serious contenders for the title.
The best Scudetto betting tips will always be the ones that can offer an objective approach to all the favoured teams and reach a conclusion that is truly representational of a club's genuine chances. Even then, in such a closely contested league, it is likely that a punter will have to make a choice between several clubs, that can barely be separated in either their odds or actual prospects.
3.1
Serie A Free Bet
If after much debate, you are able to decide on your Italian Serie A betting picks, then what better than to go ahead and back your belief and place a wager; but for free? Bookmakers are wise to the fact that punters love to show off their "knowledge" at the start of any season and consequently provide some very tempting free bet promotions, to hook in new customers, in the hope they hang around to bet some more.
Leading brand Bet365 provides a fantastic €50 in free funding for players to try and capitalise on their Serie A betting tips; whilst Unibet go with €40 and William Hill gives away up to €30 or €20, dependent upon account holders' specific location, as their own incentives.
Standard bonus on Unibet
£40 Money Back as Bonus on your First Bet + £10 Casino Bonus (T&C Apply)
3.2
How to Bet on Italian Serie A
There is a lot of enjoyment that comes from following up on Serie A winner betting tips and turning them into actual bets, but knowing the process of how to actually bet on Italian football online is not something that is necessarily familiar to all. It is, however, a relatively straightforward procedure, which just requires registering at one of the top brands, such as 1XBET and Bet365, and filling in the basic personal details that are needed to open an account.
Then, once everything has been verified, it is simply a case of locating the market that corresponds with the Italian Serie A betting picks and entering your selection, achieved by following a series of helpful prompts, and in no time at all the wager will be "live". Because the best way to follow your bets is to watch games live, make sure to look at our list of free Serie A live stream providers where you can find bookies who offer live coverage for Italian football.
Fins the best odds for Italian Serie A: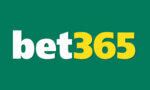 Bet365
Bonus Sports
Bet $1 & Get $365 in Bonus Bets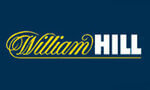 William Hill
Bonus Sports
Bet £10 get £30 in free bets
4.
Serie A FAQ
4.1
⚽ Who are the current Serie A champions?
The defending champions are Napoli.
4.2
⚽ What are the best teams in Italy?
Most Serie A Betting tips usually concentrate on Juventus and the two Milan sides: AC and Inter as being regarded as the biggest and best in the league. Napoli and Roma are also huge clubs and deserve to be mentioned alongside the other three.
4.3
⚽ What are the latest odds for Serie A winners?
Anybody wishing to place Italian Serie A bets will find that currently odds for the new season are not available yet.
4.4
⚽ How to find the best Serie A betting predictions during the season?
The Serie A Betting tips should be based on studying the form throughout the season and watching out for injuries and suspensions, which will enable a punter to potentially find a bet with true value.