Argentina and France will meet in the WC 2022 final and we have some fresh World Cup 2022 final betting tips for you. After a very exciting group stage and thrilling knockout stages, we are ready for the last fixture. Will France successfully defend the title and add the third World Cup trophy to the cabinet or will Argentina win for the third time in history and the first since 1986? Bookmakers who released Qatar World Cup final odds agree on putting France (2.70) with a very narrow advantage over Argentina (2.80) before the kick-off.
Keep reading our Qatar final preview and see what tips we have for you based on some ante-post World Cup winner betting odds. Also, take a look at our short guide on how to watch World Championship final for free online.
1.
World Cup Final Preview : Argentina vs France
For nearly a month we have been wondering who will play in the World Cup final in 2022. Out of 32 teams who started the group stage, we're now left with two - Argentina and France. Not so many experts predicted such a final. What should you know regarding Argentina vs France preview for the World Cup final this year?
These teams will play in the big final at the Lusail Iconic Stadium near Doha on the 18th of December at 6 PM local time. They came a similar road - both Argentina and France won their groups with six points and confidently marched through the knockout stages. Before we move to our Argentina vs France prediction, it's worth mentioning that both these teams have won the World Cup twice - however, most recently, it's France who has a better record with their last success being only four years ago.
2.
Argentina vs France: 2022 World Cup Final Betting Odds
Most online bookies have already released their WC 2022 final outright odds. However, if you want to take advantage of the best Argentina vs France betting odds, we advise you to visit Bet365, William Hill, and Unibet. These brands have the most competitive prices for football events and with our links and bonus codes, new players can grab juicy welcome offers which can be later used for World Cup in 2022 final bets.
France is the slightly favoured team by Argentina vs France odds – the defending world champions are available at a fair price with Unibet. However, they don't have a big advantage over Argentina which is the second of the current World Cup final favourites. According to the latest 2022 World Cup final betting odds provided by Unibet, you can bet on extra time and/or penalties to be required at very competitive odds. Remember to follow the latest betting odds for the whole World Championship tournament available in the related article.
3.
2022 World Cup Final: Argentina vs France Prediction
It's hard to bring you an accurate World Championship 2022 final prediction ahead of such an even fixture, but we can give you some hints on where to find the biggest value. For example, if we were to show you what Argentina vs France predictions for the World Cup final can be based on, we would tell you to look at the previous finals.
None of the 21 World Cup finals has seen a team from a different continent than Europa and South America. Moreover, eight out of ten final spots in the XXI century were taken by European teams, so one of our WC 2022 final betting tips is to focus on teams from this region of the world. Thus, France seems to be one of the best 2022 Qatar World Cup final betting picks.
And another World Cup final prediction is to browse through the teams that have the biggest number of appearances in WC finals. Here, Argentina are seen as a favourite, so it's also possible to shape your WC in Qatar final predictions based on that statistic. However, it's always best to wait until the all odds are released as they will influence the ultimate Argentina vs France betting picks. Also, make sure you're up-to-date with our carefully selected tips for the previous World Championship matches listed in the related article.
3.1
WC Final Free Bet
If you like free bets, consider registering at Bet365, Unibet, and William Hill. All new players are eligible to receive a refund in free bet credits that can be used for betting on Qatar final in 2022. The only requirement is for your very first bet to be a lost one. If that's the case, Bet365 will give you up to €50 in free bets while at Unibet and William Hill you can get up to €40 and €30, respectively.
3.2
How to Bet on Argentina vs France WC Final
You can bet on World Cup final either before or after you know what teams will play in it. In both cases, you just have to head to William Hill, Bet365, or Unibet and find WC 2022 to win final odds among many markets for this tournament. Then just back your 2022 World Cup final prediction and place your coupon, waiting for the outcome and potential winnings.
4.
Argentina vs France Live Stream
Catching World Cup in 2022 final live transmission on television requires you to have access to BBC and ITV in the United Kingdom, RTE in Ireland, Fox in the United States, or Bell Media in Canada. But there's a way to enjoy a free World Cup final live streaming no matter where you are. This is because, depending on your location, brands such as Bet365 and Unibet may offer such a service to their users. And watching the WC final live via these bookmakers has one big advantage – you can use our World Championship in 2022 final betting tips in real-time and place live bets.
Best Bookies for Betting on WC Final: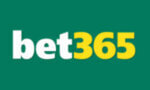 bet365
Bonus Sports
Get up to $500 in Bet Credits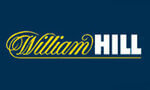 William Hill
Bonus Sports
Bet £10 get £30 in free bets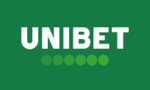 Unibet
Bonus Sports
$100 Risk Free Bet
5.
World Cup in 2022 Final FAQ
5.1
⚽ What is the 2022 World Championship final date and venue?
This year, the Qatar final is scheduled for the 18th of December at 6 PM local time (3 PM in the United Kingdom). The brand new Lusail Iconic Stadium in Lusail will host this match.
5.2
⚽ Who are the favourites to win the World Cup final in 2022?
Current World Cup in 2022 final betting odds have France with a little advantage over Argentina to lift the trophy.
5.3
⚽ Will England win the 2022 World Cup final?
No. In the quarter-finals, England lost to France and was sent home. Therefore, they won't have another chance to win the World Cup until the next tournament in 2026.
5.4
⚽ Which bookmakers offer the best odds for Qatar final in 2022?
To back our World Cup 2022 final betting tips at the highest odds, we advise you to take advantage of offers available at Bet365, William Hill, and Unibet.