The Crown of Egypt slot machine conjures visions of Cleopatra, the Nile and the caskets of gold that pharaohs are encased in, as it should. Though this unique slot machine may not be seen as often and the Pharaoh's Fortune or Cleopatra herself, it is still an amazing game that will keep slot enthusiasts entertained for hours.
1.
History of Crown Egypt Slot Online
The online Crown of Egypt slot machine was released in December 2012 as a International Game Technology, aka IGT multiway xtra game. What is a multiway game? It is a game that offers players multiple ways to win, such as Crown of Egypt offers players over 1,024 options. One might say that this game is no ordinary slot, as each individual symbol has an independent rotation, separate from all the other symbols. Surprisingly, this includes symbols located on the same reel.
2.
What to Expect When Playing
Whereas some slot games can be considered too easy, and others to hard, the online Crown of Egypt slot machine is a well balanced game. Players will find they experience plenty of wins in normal play and in the bonus rounds. Wild images will play a big part in wins and finding the pyramids will earn players at least ten free spins.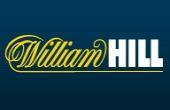 Register at William Hill via JohnnyBet and play Crown of Egypt online slot machine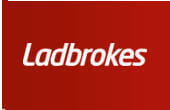 Register at Ladbrokes via JohnnyBet and play Crown of Egypt online video slot machine
Crown of Egypt slot machine online players will quickly develop a love of pyramids. Bonus rounds can be triggered by getting two plus scatter pyramids on a middle reel. Two equals ten spins, three for fifteen and four gets twenty free spins. Want to spin again? Bonus rounds can trigger the additional bonus of repeating bonus rolls incurred. You'll be spinning till your dizzy and possibly winning enough back to want to keep going, especially if you happen to be playing on Ladbrokes or William Hill.
3.
The Crown of Egypt Images and Sounds
Those playing Crown of Egypt video slot machine for free will find the graphics, music and sounds to be exciting and appropriate. Symbols include a handsome pharaoh, sultry Cleopatra, Anubis, Rah, gleaming pyramids, colorful letters and of course, the crown of Egypt itself. The bright colors and Egyptian symbols will have players feeling like they picked their symbols off the pyramid walls, but added some modern touch ups.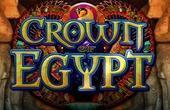 Crown of Egypt online slot machine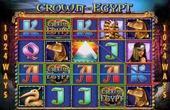 Play Crown of Egypt online slot machine
4.
Several Different Slot Machine Options
Slot enthusiasts will find themselves slipping back in time to relive an intriguing part of history with each spin of the Crown of Egypt slot machine online. Back in the day, the Egyptians played their own games of chance with both four and six sided dice. This game doesn't have dice, but it does give players the chance to amass their own fortunes with a spin. Cautious players can start out with one line, but more adventurous slotters can move up to 40 lines and go for the gold!
5.
Most Entertaining Slot Machine
Much like the Stinkin Rich slot machine downloads free, the Crown of Egypt video slot machine for free gives slot machine enthusiasts hours of entertainment and a high percentage of winning spins. Players simply match symbols in adjacent columns and hope for multipliers. Play Crown of Egypt video slot machine for free and hope that Cleopatra smiles and Rah shines his winning light on your spins.