There will always be plenty of Premier League Top Goalscorer Betting Tips for punters to study, but choosing the right player to gamble on takes a little bit of forethought. Here we consider what it takes to be at the top of the Premier League top goalscorer betting odds, how those odds may be tied in with the players club, and discuss what crucial aspects of a players game should be taken into account when betting on Premier League top goalscorer markets.
1.
Premier League Golden Boot Preview
When the field of potential winners is full of world-class strikers, from many of the leading nations, it means making your Premier League top goalscorer picks is something that requires some careful consideration. Gone are the days when the country's best centre forward smashed their way to the much-lauded title of leading scorer, there is so much competition now, that the contenders come from almost every club within the EPL.
The goalscorer is the glamour position, that is why they command the largest transfer fees and also why they can negotiate fabulous salaries. They can make the difference between winning and drawing; or drawing and losing; which also can mean the difference between picking up a trophy, or just missing out. However, that said, they cannot do it alone and consequently, they rely heavily on the assists from their teammates, so if you are looking for EPL Golden Boot top scorer betting predictions, the first place to look, is who plays alongside the striker.
Strange as it may sound, very often it is better to look for someone who maybe plays up top on their own, rather than in a two, as you don't want them sharing the chances equally; much better your choice gets to attempt to convert all the opportunities themselves, especially if they will come irrespective of formation. More importantly, though, it would be wise to settle on a forward who is surrounded by quality individuals, who can create openings on a regular basis, then if they have a proven strike rate, you are on to a winner.
2.
EPL Top Goalscorer Betting Odds
As always, there will not be much to choose between the leading contenders in the EPL top goalscorer winner odds, with the usual suspects likely to feature heavily, simply because of their proven track records. It is not unreasonable to expect the likes of Harry Kane, Mo Salah and Erling Haaland to be among the bookmakers' favourites, as they are masters of their art, natural predators and constant goal threats to opposition defences.
Premier League goalscorer odds are not necessarily tied in to match with their teams' overall title prospects, but very often they will correspond with one another. After all, it makes sense that the most favoured teams in the odds will also have the potential top scorers in their squads, and consequently, they too would be towards the top of the EPL Golden Boot outright betting odds. Don't forget about our guide to reading 1x2 football odds you can find in the related article - if you have trouble understanding betting odds in soccer, it'll help you change that.
3.
Premier League Top Scorer Prediction
It stands to reason that if you are looking for Premier League Golden Boot top scorer betting tips, you should probably look for a player who is part of a team that scores lots of goals. It is unlikely that a struggler down the bottom, who maybe averages not much more than a goal a game, will be where you would find the eventual League's top scorer. Much more likely a free-scoring outfit, that rarely fails to score, and that creates multiple chances, each and every game.
Proven scorers such as Harry Kane and Mo Salah, along with Erling Haaland, Darwin Nunez and Son Heung Min are sure to be among many top tipsters Premier League top goalscorer predictions and there will be others who regularly feature at the top of the charts, who won't be far away too. These players have a sixth sense to be in the right place at the right time, which is a skill in itself.
The leading contenders never seem to go more than three or four games without scoring, so the player likely to be crowned Premier League top scorer, will in all probability come from a team who are regularly battling at the top of the table and who rely on their striker finding the back of the net on average every other game, at the very least.
3.1
Premier League Top Goalscorer Free Bet
Having made a decision from your Premier League top goalscorer betting tips, the next step is to turn them into actual bets and it surely makes great appeal if that could be achieved with the aid of free credits? Bookmakers know that many punters are drawn to the EPL, and the competition for new customers is fierce, so the leading brands provide very tempting offers to attract potential players their way.
Amongst them are Bet365, which provides a very generous €50 in credit, to get new users off to a good start. Unibet gives away €40 in free funds to possibly bet on EPL Golden Boot top goalscorer; whilst William Hill gives away up to €30 or €20 in free money bets, depending upon an account holder's specific location, allowing risk-free opening bets. Moreover, all these brands are among the best providers of free Premier League online live streaming which we covered in the related article.
3.2
How to Bet on EPL Golden Boot Winner
Naturally, what a punter will look to do, once they have reached a decision on a wager from their Premier League top goalscorer betting tips, is to turn it into a "live" bet. Opening an account at one of the leading bookmakers such as Bet365 will allow a player to carry out their Premier League Golden Boot goalscorer betting online and is the best way to proceed.
First of all, registration will be required, but that is straightforward and will take just a matter of minutes. Then find the relevant section which corresponds with the choice of bet, in this case, the EPL top goalscorer. A series of prompts will smoothly take even a novice through the process in no time at all, then it is just down to the player to do their business.
Bet on EPL top scorer with free bets: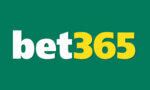 Bet365
Bonus Sports
Bet $1 & Get $365 in Bonus Bets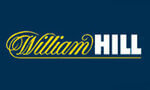 William Hill
Bonus Sports
Bet £10 get £30 in free bets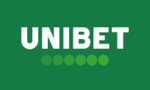 Unibet
Bonus Sports
$100 Second Chance Bet
4.
Premier League Top Goalscorer - Golden Boot FAQ
4.1
⚽ Who scored the most goals in Premier League history?
Alan Shearer is out on his own as the leading Premier League goalscorer, with a staggering 260 goals; his nearest rival is Harry Kane currently on 211, and then Wayne Rooney on 208, these three players are the only ones over the 200 mark.
4.2
⚽ Who is the best striker in the Premier League?
Obviously, there are many facets to being the complete striker, but in terms of goals, Harry Kane is well ahead of any challengers. However, since the arrival of Erling Haaland the answer to this question has changed after a phenomenal debut season for the Norwegian superstar.
4.3
⚽ What are the current odds for EPL top goalscorer?
The Premier League top goalscorer odds currently have Erling Haaland, Mo Salah, Harry Kane, Darwin Nunez, and Son Heung Min as the main frontrunners for the Golden Boot award.
4.4
⚽ How to make accurate Premier League goalscorer predictions?
The best Premier League top goalscorer betting tips will usually suggest choosing a striker with a proven record for consistently scoring goals at the highest level.