Look out! There is lightning approaching and you can get hit! Not by lightning but by a new and exquisite online slot machine called the Prince of Lightning video slot machine. This is one of the basic and most fun video slot machines around. The theme is quite engaging as well! With vibrant, realistic graphics and custom 3D animations this is quite an appealing video slot machine. Can you play the free online Prince of Lightning slot machine? Well I guess you can, but you wouldn't be winning any money whatsoever! Fine, I'll tell you where you can find the best packages and bonuses for your online slot needs and ambitions. The Prince of Lightning online slot game is featured with Super Stacks bonuses. This makes you crave more and more! With electrifying Free Game bonus wards, you can receive up to seven free games with the potential for captivating re-triggers and a machine exclusive Capture Feature. I won't make you wait any longer, let's get down to business.
1.
Prince of Lightning Slot Machine - similar slots
You're looking for the best deposit bonuses and free spins available right? Well I suggest you go through JohnnyBet for all of your casino needs. They provide comprehensive outlooks on a variety of online casinos with the ability to play the best and most fun games straight from their webpage. You can play Prince of Lightning online video slot machine via their page. If you go through JohnnyBet you can receive a very lucrative package for at CasinoEuro. By registering through JohnnyBet and using their promotional bonus code JOHNNYBET100 you can obtain that extra cash needed for you to game on! When registering to CasinoEuro to play Prince of Lighting, you can receive a 450 euro welcome package. If you were to register without going on JohnnyBet first, you would only get the 150 euro package. If Prince of Lightning is not enough then CasinoEuro has great alternatives: Twin Spin and Thunderstruck II. In the exciting and innovative Twin Spin you can have at least a set of twin reels. With the possibility that they turn into triplets even quadruplets! This unique reel replicating and synchronizing feature holds over 240+ ways to win, so you have plenty of choices to begin your slot night!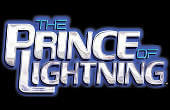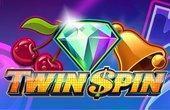 Play twin Spin slot machine
2.
ThunderStruck II like a Prince of Lightning Slot Machine
Another CasinoEuro video slot machine that you need to play is ThunderStruck II. What's with the stormy references? Probably because they make you play more inside! Described as providing divine entertainment just like the Prince of Lightning online slot machine, in Thunderstruck you can get the Wildstorm feature. This increases your chicness of winning, so when the Wildstrom hits the it will send a barrage of wild symbols which will substitute any other symbols. Continuing the role playing theme, if you were to obtain more scatter symbols in the chamber of spins, then you will be rewarded with even more free spins.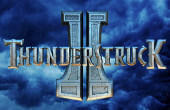 Play ThunderStruck II slot machine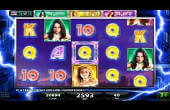 There's a lot to like and enjoy here! To play Prince of Lightning online slot game and others choose JohnnyBet as your go to destination to get the best games, best deals and the biggest bonuses. Happy gaming and good luck!
comment PrinceOfLightningSlotMachine