Professional boxing is a sport with rich and illustrious history, with high-profile matches organized for more than a century and people betting on boxing almost since the very beginning. It's a combat sport that involves hand punching according to a set of universally accepted rules, with the fight taking place in a rectangular boxing 'ring' surrounded with tight and elastic ropes. Violent nature of the sport makes it both exciting and dangerous, with numerous fights acquiring timeless status among the fans for their adrenaline-infusing fierceness. However, countless boxers were left incapacitated or even dead after receiving a particularly heavy beating in the ring, and some have suffered long term consequences after retiring from professional competition.
At the highest level, boxing is also very profitable with the individual reward (purse) for championship matches worth up to several hundred million dollars, while even larger sums are changing hands on the betting market. Getting boxing betting tips for free is a great way to get up to speed, so we prepared this extended guide to help anyone interested to learn more about betting on boxing.
1.
Basic rules of professional boxing
A match pits two opponents of similar weight dressed only in shorts, and can end either in a knockout or in a referee decision in favor of one of the fighters. As opposed to amateur boxers, pro fighters aren't allowed to wear any protective headgear during the match, but they are wearing boxing gloves on their hands to soften the punches. Professional bouts can last for up to 12 rounds, with each round lasting 90 seconds. Each of the fighters tries to knock down his rival with punches to the head and torso area, with strikes below the belt, kicking and head butting forbidden by the rules. Fights are arranged within the same weight division, ranging from Light Flyweight (less than 49 kg) to Heavyweight (over 90.7 kg). In some cases, a fighter can compete in multiple divisions by losing or gaining weight before a scheduled fight – a factor that can lead to forfeited match if the fighter can't achieve the desired weight in time.
2.
Short history of the sport
As rules of the prizefighting matches started to become codified in the early 20th century, boxing competitions gained a lot of popularity in the United States and the rest of the world. Fights were held in large venues before huge crowds, while live radio (and later TV) broadcasts were listened by millions. Some of the early heavyweight champions like Joe Lewis or Sony Lister enjoyed superstar status before athletes in other sports could even dream about such adoration. After the World War II, boxing remained a popular pastime but increasingly lost ground to other types of entertainment, including newer and more dynamic combat sports like mixed martial arts (MMA). However, that changes whenever there is a fighter capable of capturing the imagination of fans – Mohamed Ali and Mike Tyson come to mind as figures that transcended boxing and became cultural icons in their own right. Recently, audiences have shown an increased interest for elite fighters in the lower weight division, greatly diversifying commercially viable events that draw significant TV viewership.
Heavyweight boxing champions
| Federation | Champion (as of 10/2018) |
| --- | --- |
| WBA | Anthony Joshua |
| WBC | Deontay Wilder |
| IBF | Anthony Joshua |
| WBO | Anthony Joshua |
| IBO | Anthony Joshua |
3.
Major boxing championships
Since there are multiple sanctioning bodies governing the sport, it is possible for multiple fighters to be crowned as champions in the same class which can confuse less informed bettors. World Boxing Association (WBA) is the oldest of the four major associations that award championships, having been continually in existence since 1921. Champions are also named by the World Boxing Council (WCO), International Boxing Federation (IBF) and World Boxing Organization (WBO), all of which have their independent procedures and rules but recognize each other's decisions. Unification fights are often organized to give boxers holding different versions of the championship a chance to engage each other directly, with the winner taking home both titles. A fighter that collects championship belts from all four sanctioning bodies is considered to be the 'undisputed' champion, but titles can become separated again if the champion fails to meet the requirements (i.e. title defense fights) by one of the associations, or if he retires before losing to another contender. It is also wrong to say that there are sure betting tips on boxing.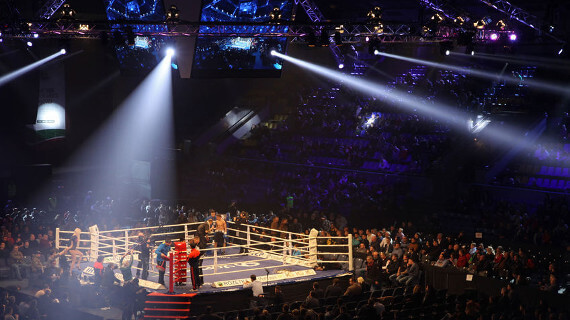 4.
Best modern fighters
Currently, professional boxing is undergoing a period of transition, with several legendary champions retiring and a new generation of supremely talented boxers taking over. Undefeated champion Floyd Mayweather retired a few years ago, leaving the title of the world's pound-for-pound champion in the hands of Kazakhstani middleweight fighter Gennady Golovkin, one of the brightest stars of the boxing world at the moment, with the record 38/1/1.
Meanwhile, a heavyweight category is dominated by Great Britain's Anthony Joshua, who is boasting an undefeated record of 22/0/0 and is well on the way to become the undisputed world champion. Right now Joshua is holding 4 different titles.
Some of the other highly regarded boxers include Ukrainian lightweight Vasyl Lomachenko, Mexican middleweight Canelo Alvarez, and American heavyweight Deontay Wilder, to name just a few most impressive performers. In many weight categories, there is no clear-cut favorite that is likely to concurrently own all major belts, so it can be quite hard to make reliable boxing predictions today.
Middleweight boxing champions
| Federation | Champion (as of 10/2018) |
| --- | --- |
| WBA | Gennady Golovkin |
| WBC | Saul Alvarez |
| IBF | Gennady Golovkin |
| WBO | Billy Joe Saunders |
| The Ring | Canelo Álvarez |
5.
Boxing betting tips for today
There are numerous opportunities to bet on professional boxing, as various fights are staged every week. An absence of prohibitive favorites in most weight classes presents another factor to be considered and favors bettors who prefer chasing upsets. However, there are enough top-tier fighters to provide safe betting options that can be parlayed into modest winnings without too much risk. Naturally, championship fights attract the largest number of bets, and betting on a dominant fighter to defend his belt is one of the least risky options, although with slim winnings. It's often possible to find better boxing betting odds on less heralded bouts, where relatively unknown boxers with good resumes have a chance to upset an aging favorite. The dream scenario would be to identify an up-and-coming boxer and wager on him before he becomes a power brand, but this might require a close following of the amateur boxing scene for a long period of time.
6.
FAQ
6.1
🥊Where can I find free boxing betting tips?
Johnnybet is the website you were looking for! Our best tipsters post their tips on a daily basis on a number of sports, including boxing!
6.2
🥊Who's the best boxer in 2020?
Canelo Álvarez is the best in Middleweight, Tyson Fury in Heavyweight, Errol Spence Jr. in Welterweight and Gennady Golovkin in Middleweight.
6.3
🥊What are the different weight divisions in boxing?
There are many weight divisions in boxing:
light flyweight, not more than 108 pounds (49 kg)
flyweight, 115 pounds (52 kg)
bantamweight, 123 pounds (56 kg)
lightweight, 132 pounds (60 kg)
light welterweight, 141 pounds (64 kg)
welterweight, 152 pounds (69 kg)
middleweight, 165 pounds (75 kg)
middleweight, 160 pounds (72.5 kg)
super middleweight, 168 pounds (76 kg)
light heavyweight, 175 pounds (79 kg)
cruiserweight, 200 pounds (91 kg)
heavyweight, unlimited
comment BoxingPredictionsAndBettingTips