The Europa League gets a hard time as European football's secondary competition behind the Champions League, but it really shouldn't be written off so readily.
There's the prestige that comes with wining on the continent, the prize money and the golden carrot of qualifying for the following season's Champions League; a genuine bonus for many of the teams involved who will struggle to qualify for that elite competition from their domestic competition.
If we look at the list of the most recent Europa League winners, it's an impressive rollcall that features Sevilla, Manchester United and Atletico Madrid and Chelsea. That suggests the cream rises to the top in this tournament, and that punters can back a favourite or two with full confidence in their ability to get the job done.
Another recent to bet on the Europa League is the availability of live streaming, which allows you to watch many of the games live and in real time on your favourite devices. A few different bookmakers will be live streaming the matches, and you can take advantage by signing up for this chosen few. Where to watch the Europa League online? We'll try to give you some hints.
1.
Where Can I Find Europa League Live Streams?
First of all you can of course watch Europa League on your TV or online, at official broadcasters websites, for example at BT Sports - but it's not for free of course.
So if you want to watch it without paying, there are a handful of bookies that will offer Europa League live streaming, but undoubtedly the best two are bet365 and 1XBet.
The latter, in particular, impresses. They have such an extensive live streaming channel that not only can you watch the Europa League, you will find other top-class action from across the world in football, tennis, basketball and more.
1XBet allow you to bet on the big match, both pre-event and in-play, and then cheer home your selections on your mobile, tablet or laptop.
And they offer a generous welcome package for new customers too, and it's a doddle to get your hands on.
All you need to do is registering the links provided here by JohnnyBet, and once your account is approved you will have plenty of bonus funds and the chance to enjoy Europa League live streaming wherever you are. Plus, you can also watch other football leagues there, for example, 2019/20 Bundesliga - totally for free!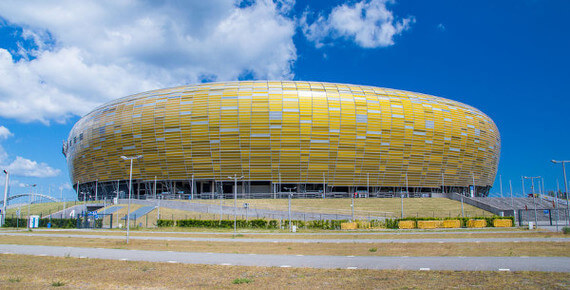 2.
Why Should I Watch the Europa League?
The answer to that question is simple: you will get to see some of the best players on the planet, for free, without leaving your home!
Last season you would have seen the likes of Pierre-Emerick Aubameyang or David Luiz and Eden Hazard lift the trophy with Chelsea, and the 2019/20 campaign promises plenty of quality too.
We could go on, but needless to say the Europa League is a fantastic competition in which some of the continent's finest players will showcase their skills.
Of course, you might also want to keep an eye on another UEFA competition. Read our article about Champions League odds, tips and predictions.
So, to answer the original question: yes, you absolutely must watch the Europa League! With so few broadcasters across Europe focusing on the competition, this is a quick, easy and most of all free way to watch the action.
comment EuropaLeagueLiveStreaming