FanDuel Promo Code
| Bonus Type | Bonus Description |
| --- | --- |
| Welcome bonus: | 5 entries into NFL contests for free |
| Fanduel Points bonus: | $18,000 every month in prizes and free contests |
| Refer a Friend bonus: | Refer friends and earn a money |
| FanDuel Promo Code | Use our link |
Fanduel is a truly innovative fan v fan '1 day fantasy draft' platform that has been disrupting the industry since 2009. The concept is similar to standard fantasy sports betting leagues – you build your squad (based on salary), join or create a league, and wait for the real time games to kick off; the difference lies in the fact that Fanduel isn't season long, and users get their winnings the same day. The founders of Fanduel have clearly taken their ground-breaking concept and ran with it in the right direction, and for seasoned sports fans everywhere Fanduel certainly needs to be considered. Deposit and withdrawal methods are quite limited, as the platform so far is pretty much focused towards to the USA, and therefore follows their norms of Paypal and Checks. Register today using JohnnyBet to receive the most recent bonuses – there is no Fanduel promocode required to sign up.
1.
Fanduel's platform and interface is sure to make you a fan
FanDuel max bonus (maximum bonus online)
FanDuel Promo code March 2023
FanDuel Promo code April 2023
May 2023
June 2023
July 2023
August 2023
September 2023
October 2023
November 2023
December 2023
January 2024
February 2024
So we understand the concept, and that it's interesting – but at this point, it could easily all be thrown down the drain by lazy developers and financial corner cutting in creating the platform; but it wasn't. The interface and website itself instantly feels intuitive to use; everything is where you expect it to be. Building your team and balancing each player's salary is a labour of love, but once it's complete, you feel proud of your achievement. Joining open leagues or creating your own is a breeze too, even for the least computer-literate users. At this point, we haven't even mentioned the equally impressive mobile application (unfortunately only available for the Apple store currently). The app scales down all of the website's content into an even more user-friendly package, with the benefit of push notifications and obviously being in your pocket.
2.
What about US?
Currently, users can create leagues and bet on NFL, CFB, MLB, NBA, CBB and NHL which is great for US users who are vested in those sports. However for European users who may be more interested in Soccer or Rugby, unfortunately there's nothing on Fanduel to satisfy your thirst. Without speculating too much, you would assume it's simply a matter of time until Fanduel diversifies into at least Soccer, but until then, for a lot of potential users who aren't in the states or interested in traditionally American sports, there's nothing here for you. Aside from this, its clear Fanduel is going to go from strength to strength with such a solid concept and excellent finishing. There's also a huge variety of sport specific promotions, including VIP access to events $ 2 Million prize pool tournaments and more.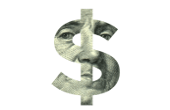 Get welcome bonus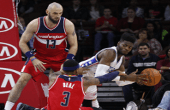 FanDuel NBA
3.
FanDuel Bonus Code
The welcome bonus scheme isn't bad either, with users gradually earning credit towards cash to use on the site, as well as a loyalty scheme where users earn "Fanduel Points" of FDP. These points can then be redeemed to enter special leagues / contests and a whole lot more.To take advantage of all of these great promotions, make sure you sign up via JohnnyBet's portal to receive the most up to date and high value rewards – there is no Fanduel promo code required to register.
p]