Although it's played in just one country, American football is immensely popular around the world. Millions of people on all continents gather around their television screens each Sunday to follow the latest NFL matches and try to predict the winners of hard-fought games. As you might guess, many of those fans also like to place wagers on their favorite teams and players, but correctly anticipating the outcomes might be even harder than in other team sports such as soccer, baseball or basketball. And remember, there is no such a thing as sure betting predictions, but our tipsters make best American football predictions.
Bet on NFL here
Bonus Sports
Get up to $500 in Bet Credits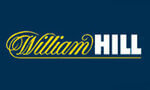 Bonus Sports
Free Bet up to £30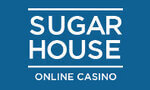 Bonus Sports
Matched bonus 100% up to $250 (Only 1x Wager!)
This is a very physical sport where injuries play a huge role – for example, the defending champions New England Patriots are much stronger when often injured tight end Rob Gronkowski is on the field, while they would be in serious trouble if they lost quarterback Tom Brady even for a single game. For this reason, knowing which players will suit up and which are too banged up to play means a lot for an ambitious bettor. Other tendencies specific for each team can also be relevant for a particular game, so it makes sense to learn which teams are skilled at certain aspects of play, i.e. running the ball or stopping the run. Given that some teams play in outdoor stadiums on the natural grass while other franchises have roofed home fields with synthetic turf, there are a lot of factors that could present an advantage.