The England World Cup Squad Betting Odds will have changed slightly since it was confirmed the numbers had been increased from 23 to 26 for every competing country. For punters, it is a question of deciding which positions Manager Gareth Southgate might look to strengthen and see if the England World Cup selection 2022 odds for players that may be under consideration are worthy of a wager.
Here we look at England's form approaching the tournament's start, make accurate predictions on who might go, and look at the odds being offered on those players fighting hard for a place in the squad.
1.
England World Cup Preview
Ahead of the final England selection for the World Cup in Qatar squad, their most recent fixtures and results will have knocked their confidence slightly. It may have cost one or two players a seat on the plane, whilst others could be sweating a little more after some indigent individual and collective performances.
England can choose from many young and very talented players. They enjoy a great generation of footballers who already reached the top four in the World Cup in 2018 and the top two in the Euro last year. With Kane, Sterling, Walker, and Trippier leading the squad, they can be a big threat to everyone in Qatar.
The home thrashing at the hands of Hungary in the Nations League might have caused Manager Gareth Southgate to re-consider some of his options as he weighs up who will go with England's national team for the World Cup in Qatar. They have two more games to play in September to complete that particular competition, against Italy and Germany, and they will be desperate to finish with some positivity to send them on their way to the next tournament in better heart.
The opening game will be against Iran on 21 November, and the majority of the squad seems to almost pick itself, but it is the backup players who the spotlight will be focused on when punters study the betting odds for England call-ups for the World Cup. Don't forget to look up our England vs Iran winner prediction we shared in our preview ahead of this match.
The likes of Harry Kane, Declan Rice, Jordan Pickford, and Phil Foden are absolute certainties to travel with the party, as reflected in their poor odds, and others such as Mason Mount, Jack Grealish, Raheem Sterling, and John Stones can also probably start packing their bags right now, with every assurance. There are others, however, who may have been confident a few months ago, but who now need to remind the coaching staff of their ability, with plenty ready to step in.
2.
England Qatar Selection Prediction
With a current 5th place ranking, the battle is on amongst strong competition, to decide who will make the final England squad for the World Cup in Qatar. It would seem that Gareth Southgate already knows possibly three-quarters of the 26 who will enter the England selection in 2022 and represent their country, over in Qatar.
There are those that barring injury, are guaranteed a place and are rightly favourites to make the World Cup England squad in 2022. These are the stars of the English game, such as Kane, Foden and Mount, and anybody looking to have a wager on the final make-up of the playing staff who eventually take the trip would be advised to steer clear of that trio, as their odds are extremely short.
Standard bonus on William Hill
Bet £10 get £30 in free bets
Others who have featured regularly over the past 12 months, such as Kyle Walker, Harry Maguire, and Bukayo Saka. plus the already mentioned Rice, Sterling, Pickford and Grealish, are also as good as in the departure lounge. Any real value in England WC 2022 squad betting odds will be found amongst those scrapping for a space as a backup player, or something of a wildcard.
Players like Marcus Rashford who has slipped down the pecking order, similarly Eric Dier, neither of which are fancied to make the cut, but they might be worth taking a chance on at a decent price. Likewise, Emile Smith-Rowe, Conor Gallagher and Olly Watkins have all been in recent squads, and may have done enough to scrape in. An outsider often emerges late on and someone like Crystal Palace's exciting talent Eberechi Eze, could be a late surprise inclusion.
3.
England WC 2022 Betting Odds
With the change to allow 26 players to be part of a squad, it effectively means each position has two players, with 4 more as a backup. So any value in the betting odds for Gareth Southgate's selection for the World Cup in 2022 may lie in predicting which positions he sees as requiring those additional bodies. The England World Cup squad betting odds for the goalkeeper spots suggest Pickford and Aaran Ramsdale are virtually assured, but that final place seems to be between Nick Pope with high England World Cup squad odds and Sam Johnstone.
.
To Make England World Cup Squad - Betting Odds
Last update:
Defensively, it would be a major shock if Walker, Maguire, or Stones didn't make it and the same can probably be said of Reece James, Trent Alexander-Arnold, Luke Shaw and Kieran Trippier. It is players like Ben White who have England WC 2022 final man squad odds attractive enough to bet on them; Ben Chilwell, Conor Coady, Fikayo Tomori, and Tyrone Mings seem to be battling each other for maybe three more spots.
The England national team World Cup betting odds in the midfield shows how difficult it will be to find a way in. Mount and Rice, along with Jude Bellingham, Kalvin Phillips and Jordan Henderson are as good as already picked and have very short odds to support that notion. This is where the likes of Gallagher, Smith-Rowe and Dier have got to break into; although one player who has made a very strong case for inclusion is James Ward-Prowse and at the current odds, seems a good bet.
The most obvious pick is Harry Kane up top, together with Foden, Grealish, Saka, and Sterling, who all are more or less definite travellers. It's worth mentioning that Kane is the top pick in our World Championship top scorer betting tips prepared in the related article. Others fighting for forward positions include Tammy Abraham and Jadon Sancho who seem to be in the box seat but have Olly Watkins, Jarrod Bowen, Dominic Calvert-Lewin, and previously mentioned Rashford breathing down their necks. For a couple of dark horses to emerge late, Jacob Ramsey and Eze, mentioned earlier, are worth watching.
There will undoubtedly be some England specials betting odds for the World Cup once the tournament is about to begin, and as a taster, right now it is possible to gamble on who will be the goalkeeper to start the first match, for anyone looking for special bets and odds for England national team for WC 2022. The best brands to follow for any bets connected with the England World Cup squad are undoubtedly Bet365 and William Hill, who consistently provide really competitive odds.
Find the best odds for England's World Cup call-ups: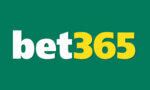 Bet365
Bonus Sports
Bet $1 & Get $365 in Bonus Bets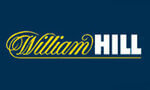 William Hill
Bonus Sports
Bet £10 get £30 in free bets
4.
England at World Cup in 2022 FAQ
4.1
What is the deadline for the England squad for the WC 2022?
The deadline for all 32 countries competing to submit their final squads is 20 October 2022.
4.2
When is England's first World Cup game in Qatar?
England's opening game is on the first day of the tournament, 21 November, when they face Iran in the Khalifa International Stadium.
4.3
Who are the favourites to make the England squad and go to Qatar?
In the England World Cup Squad Betting Odds Kane, Foden, Rice, Pickford and Saka are all 1.05 in the odds, the lowest price of any of the players.
4.4
Where to find the best odds for England man squad for the World Cup?
Anybody looking for the best England World Cup Squad Betting Odds should head to either Bet365, or William Hill to bet on who will be in the England World Cup squad in Qatar, as they regularly provide the most competitive prices.