According to analysts, every seventh person on Earth already uses a smartphone. Looking back a few years ago, this numbers made an electrifying impression - especially when you remember that not so long ago, today archaic, Nokia 3310 was a real hit. Telephones have come a long way from rotary dial phones to smartphones. Today, every phone is a portable computer, on which you can record video, take a photo and play at the casino.
Looking back in time when we used to play games online on sites like Miniclip it is pretty weird for us. This technology went so much forward that we have fully functional computer in our pocket and play the best titles on them.
Gambling companies went through the similar change, from saloons to big online casinos. The combination of these two elements, possibilities such as online casino apps is formed. Trends in casinos are changing fast, so more and more players are going online. Download slot games for mobile phones may be the future of gaming and betting. Now, mobile gaming is becoming an increasingly popular form of playing for money.
When poker initially went online players were mostly limited to a select few sites. Similar was the case with those who wanted to play poker on a mobile phone. With the rise in popularity of mobile gaming, it has now become a necessity for online casino sites to offer mobile slot machines games. Consequently, an increasing number of online gaming platforms are offering mobile casino games or free slots for mobile phones for a variety of operating systems including iPhone and Android. One of these websites that offer a smartphone app for its' players is Bitstarz.
Let's consider what are the main advantages and disadvantages of online casino apps for Android and iOS. Some of the pros and cons of playing on mobile devices are as follows:
1.
Advantages of playing slots on mobile
Have online access anywhere: As long as you have an internet connection you can choose to play on any mobile device from any place, at any time. Whether you are at the airport or sitting in the backseat of a car gaming at any time and place is possible.
Better gaming experience: Players enjoy more playing on a mobile phone than a desktop. This is because online gaming platforms have optimized their sites for use on mobiles. Most sites use HTML technology that is compatible with various configurations and browsers.
Offer access to attractive bonuses: One of the most appealing features of playing on a smartphone or mobile device is the attractive exclusive bonuses for mobile players. As online casino sites want larger numbers of players to use mobile gaming they offer fabulous bonuses including a welcome bonus, free spins, and other promotional offers. There even are incentives for a free download of mobile casino apps. As mobile bonuses may not be on visible on the main page, it is recommended to access the site using a mobile phone or device.
2.
Disadvantages of casino games for mobile
Lack of support: There is limited support offered for mobile gamers at casino sites. At the most, they may offer a tutorial for blackjack or slots etc. As everyone who plays online does not necessarily opt for slots or blackjack there maybe support lacking for other games.
Smaller screen size: While playing on a mobile is convenient, the downside is the screen is relatively small. The result is players have to play fewer games in comparison especially if they use multi-tab screens. Certain online sites also have a limitation on the numbers of open tables on mobile devices.
More error prone: When players use a smaller screen they are more prone to make errors. There is a greater probability of hitting the wrong button or more than one button on a mobile screen.
3.
Free slot games to download for mobile phone
It's impossible to say that mobile casinos will be the only option available in the future. However, many gambling companies expand their businesses to portable devices, creating mobile slot games that are accessible from all kinds of devices including smartphones and tablets. The fact is that their mobile apps are very good. If you want to check it by yourself, just search on google for mobile casino app for android download. The very first thing to look out for when you plan to download for free is that your mobile phone matches the technical requirements of the game. Two of the most popular versions available are:
iPhone Slots: iPhone has excellent graphics and a highly responsive touch screen, and some of the more popular games, available for this device, are 3D slots, progressive jackpots, video bonus games and spin the wheel etc. iPad, iPod and iPhone utilise iOS that makes them ideal for a variety of mobile casino games.
Most popular slots play on mobile devices:
Suggested Casino
Bitstarz Casino
Bonus
Welcome Package €600 / AU$12,000 / CA$2,400 / NZ$2,400 or 6 BTC + 210 Free spins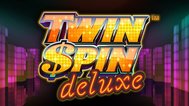 Suggested Casino
Energy Casino
Bonus
Welcome Bonus up to €400 / CA$400 / NZ$400 / ₹32000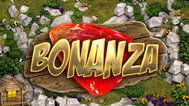 Suggested Casino
Slots Million
Bonus
Welcome bonuses up to €/$/£150 + 100 Free Spins (T&C Apply)
Android Slots: Likewise players using Android phones can either choose instant play from their web browsers or have the option to download games. Android features the highest number of apps and permits gamers to transfer balances from the main to the mobile casino.
The bottom line when choosing mobile casino games is that it must match the software requirements and be compatible with the mobile device's operating system to function seamlessly. Most of the smartphones will not have problems to meet software requirements.
4.
How to play free slot machine
What to do to download free casino slot games for mobile phone? Gamers can play online casino games in two ways. They can either download the software app or choose to use the flash option to play the game directly in their browser (excluding the need to download).
If you prefer the first option, just visit Google Play or AppStore, and find an application of your favourite casino. If you don't have your favourite casino yet, check out a list of our recommended casinos and for sure you will find the one that meets your expectations there. One of these most trusted casinos is William Hill, which has one of the most pleasant mobile app in the business. The next step is to download and install free mobile casino app for Android or iOS app for iPhones. What's important, mobile casino android apps include various types of real money games. You can play poker, casino games as well as bet sports events. Of course, one does not exclude the other and you can easily switch between services.