Almost every record is hard to achieve but it doesn't mean that we should omit this topic. An example of such record can be: the highest win in casino's Jackpots. The highest jackpot in the history of gambling was set in Mega Fortune slot. At the end of January 2013 one of the players has won € 17,861,800. It's an unbelievable amount, which is a dream of every gambling fan. It's worth to check how to win the jackpot at casino and what is the biggest jackpot won online, because it could be the answer which game you should choose.
1.
How to win the biggest casino jackpot?
To increase your chances of winning, you need to be smart. Looking for what is the biggest jackpot ever at every online casino is a waste of time. In my opinion it's better to find one good service which has updated list of all the highest jackpots. This kind of ranking is available at www.johnnybet.com. What is important, at this list have been placed slots created by the most respected software developers, such as Playtech, Novomatic and Net Entertainment. Games from those companies are known by professional design and smooth gameplay. They are player-friendly, comfortable in use and what's the most important allow you to gain high jackpots.
Progressive slots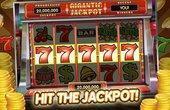 The biggest jackpot ever
2.
Progressive slots
Of course, in order to win on any slot you need to remember, that knowledge about what is the biggest online jackpot is insufficient. All slot machines are games of chance and your success or failure depends on luck. To have more fun with playing (even when you are losing) it is important to choose the game which has nice graphic, a lot of paylines and some additional options, even if the sum of jackpots isn't the highest. For example if you aren't a fan of mythological theme, for example Hall of Gods (€5,568,339 – jackpot prize), you can try Mega Fortune in which the jackpot is lower (€2,754,691). Thus when you get the information about the biggest jackpot in history, remember that there are also other factors which have influence on your success.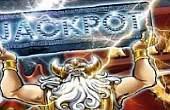 Hall of Gods jackpot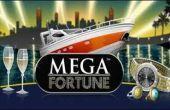 Mega Fortune jackpot
3.
Be an optimist
As you can see, everyone can win the jackpot, but to be honest it's very difficult and it doesn't happen too often. Usually wins at CasinoEuro are at the level between €124 and €600. However, in my opinion knowledge about what is the biggest jackpot on slots can be useful. It will show you the most popular and thereby the best slots and give you a sense of purpose. However you need to know that it's impossible to give one good answer on question how to hit the casino jackpot.