Ligue 1 is essentially the French premier division, where you can see some of the greats of the modern game, including Neymar, Edinson Cavani and Radamel Falcao, strutting their stuff on a weekly basis.
Depending on your location, you might not get to see the action on your TV or mobile devices, so you might think that you are going to miss out on all of the good stuff.
Think again. A number of bookmakers offer exclusive Ligue 1 live streaming, meaning you can watch a selection of matches via your betting account.
All you need to do to get involved is either place a bet or make sure you have an active bankroll with the brand; there's no fees to pay, no TV licences to purchase and nothing to worry about.
Ligue 1 live streaming is legal, easy and free, for the most part, discounting the cost of your wager.
This is the new way to enjoy live football on the move, and it's an opportunity available to millions of people around the world.
1.
How Can I Watch Ligue 1 On My TV, Phone or Tablet?
The French Football Federation negotiates contracts with TV broadcasters in each country; generally, the highest bidder gets to show Ligue 1 to their audience.
In the UK, for example, BT Sport has the broadcast rights, but that is a subscription channel where punters have to pay a monthly fee to watch the action.
There's a similar theme in other parts of Europe with Setanta Sports, Eleven Sports, DAZN and Movistar owning the rights to the coverage. In America, it's either beIN Sports or ESPN.
But is there an alternative for fans of French football who don't want to pay monthly charges to watch online their favourites teams? Is there a way for punters to follow their bets, or watch the action and then bet in-play based upon what they see?
Yes there is.
Best bookmakers where you can watch French Ligue 1
Bonus Sports
Exclusive Bonus 100% up to €/$130 (or currency equivalent)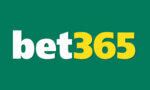 Bonus Sports
Get up to $100 in Bet Credits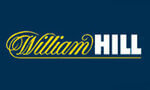 Bonus Sports
Free Bet up to £30
2.
Which Bookmakers Offer Ligue 1 Live Streaming?
Many bookmakers and betting sites offer Ligue 1 streaming, and some betting sites have comprehensive live streaming channels that incorporate other sports too.
One of the very best live streaming channels out there are that offered by 1XBet and Bet365, a bookmakers that prides themselves on delivering thousands of live events each and every week.
As well as Ligue 1 you can expect to enjoy live football from Germany, Holland, Spain and Italy, as well as tennis from the ATP and WTA Tours.
And then there's basketball, ice hockey, volleyball, table tennis, handball, cricket and much more besides.
The streams are usually in HD quality, depending on the event you are watching, and as long as your internet connection is good you can enjoy super-fast streaming without lag or buffering.
The easiest way to watch the action is by downloading the app to your tablet or smartphone. That way, you can enjoy uninterrupted streaming on your chosen device without being distracted on your internet browser!
There are so many possibilities in terms of live streaming Ligue 1 these days, and betting sites are revolutionising the way in which we watch the action. Also, be sure to read our French Ligue 1 Betting Tips for the upcoming season.
comment Ligue1LiveStreaming